European Union to expand sanctions on Turkey over east Mediterranean gas drilling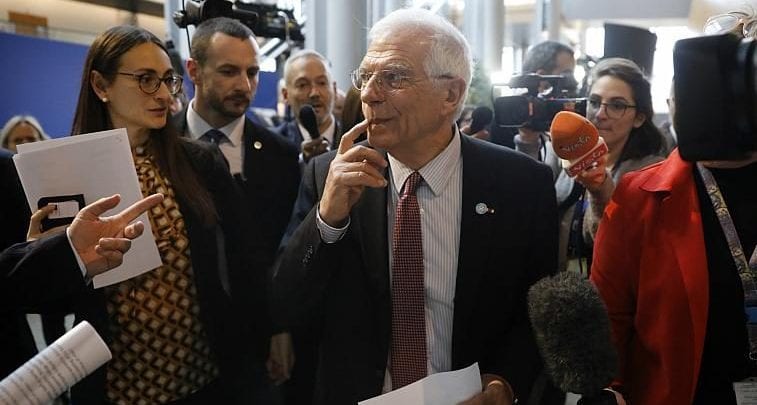 European Union is waiting on the preparation of new sanctions against Turkish businesses and individuals responsible for carrying out gas drilling off Cyprus, Euronews Turkish quoted the European Union foreign affairs commissioner Josep Borrell as saying on Monday.
The 28-member bloc is waiting on the completion of a list of names from the bodies of the Council of Europe, Borrell said. 
"We've also discussed the situation over Turkey's gas drilling in the Mediterranean, and Cypriot [Foreign] Minister briefed us on the issue. We have agreed to ask the respective bodies of the Council to finalise preparations for adding Turkish individuals and businesses responsible for illegal drilling to a blacklist and imposing sanctions against them," it quoted Borrell as saying. 
The statement from the European Union commissioner follows Turkey's resumption last week of gas exploration drilling off the divided island of Cyprus.
Turkey announced on Friday that the country's Yavuz drillship would be deployed off Cyprus to conduct drilling activities sparking fury from the Greek Cypriot government, which accused Turkey of turning into a pirate state as it continues what Nicosia labels as illegal drilling efforts.
Cyprus and Greece dispute Turkey's claims in the region. Turkey, the only nation to recognise the breakaway Turkish Republic of Northern Cyprus, maintains that attempts by the internationally recognised government of Cyprus to conduct gas exploration are a violation of the rights of the Turkish Cypriot north of the divided island.