Exclusive: Fatah leader Hussein Al-Sheikh accuses Mahmoud Abbas, his intelligence director of responsibility for the chaos in West Bank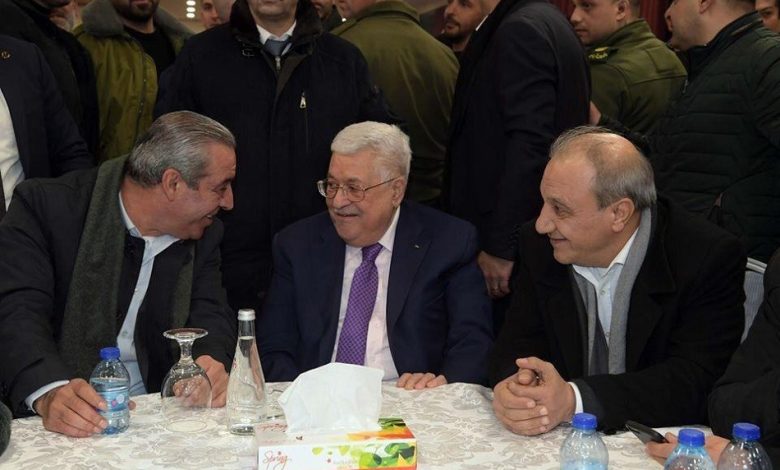 The Secretary of the Executive Committee of the Palestine Liberation Organization and a leader in the Palestinian Fatah movement, Hussein Al-Sheikh, accused President Mahmoud Abbas of being responsible for the chaos in the occupied West Bank, indicating that he has an interest in its survival.
In a leaked audio published by many Palestinian websites, Al-sheikh attacked the President, Mahmoud Abbas, and the Director of the Intelligence Service, Majed Faraj with obscene words, according to what was stated in a leaked recording, the details of which were published on Tuesday, December 27, 2022.
According to the record, Hussein Sheikh accused Mahmoud Abbas, who is 87 years old, of participating in the current chaos, he added: "I am telling you Abu Mazen is a partner in the chaos.
Al-Sheikh added, "Today, the situation is completely different from Arafat's story" He pointed out that "with coexistence and clash with Abu Mazen, his words are losing (it brings loss), adding, "You have to accept him, but sometimes you have to fight him."
He added: "We can't accept every thing he wants; he continued: "when (Abbas) wants to do something he ansists to achieve his gaol in rude way."
Arranged Plan
Al-Sheikh said"four or five" people who need to be removed from the scene, he added: "Four-five should be fired! who are those five members that Abu Mazen is not comfortable with!.. He makes chaos everywhere."
Al-Sheikh added, speaking to a figure next to him on behalf of Abbas: "The matter has been settled (it is over).
He described what is currently taking place inside Fatah movement as the "battle of Abu Mazen's succession," in which many parties are involved, but he stressed that there is an arranged plan for that, added "Security is involved in the battle of Abu Mazen's succession, and part of it." and the (Central Committee of the Movement) is also involved.
He also said in the recording that Abbas is going to appoint Mahmoud al-Aloul to succeed him in the Fatah movement.
Al-sheikh added, "Hamas is taking advantage of the current situation of Fatah and the PA, saying: "It is clear that Hamas taking advantage of the current situation."
The role of Majid Farag
In another recording, the leader of the Fatah movement launched an attack on the director of the intelligence apparatus, Majed Faraj, asking why he was in Gaza amidst a dialogue between Egypt and Fatah movement, added: "What is the role of Majed Faraj there?, the dialogue was between Fatah and the Egyptians, why did he come?! ".
Speaking of Majid Faraj, he added: "No one cared about him in Gaza," while Al-sheikh said that he was angry when he saw Abbas taking Majed Faraj with him on a plane to one of his foreign visits.
He continued: "When I heared that he had taken Majid with him, I decided not to go?"
After his previous speech, Al-Sheikh launched a series of obscene insults against the President Mahmoud Abbas.
Al-sheikh said that Abbas "opened 100 battles," hinting that this would be his end, he added in the recording: "(Abbas) opened a hundred battles … with Jibril (Al-Rajoub), Azzam (Al-Ahmad), Tawfiq (Tirawi) and Mahmoud Al-Aloul, and this means "End Of The Game".
At the end of a disappointing era, it's not clear what will happen after Mahmoud Abbas death?.
If Abu Mazen resigned or died, Palestinian law stipulates that the Speaker of Parliament become interim president and issue a decree for elections within 60 days. However, the split between Fatah and Hamas in 2006 means that this is almost impossible, and there are no clear institutional mechanisms to manage the transition.
Instead, Hussein Al-Sheikh, a supporter of Abbas, who was appointed in May as secretary-general of the PA Executive Committee, is widely expected to assume power and head the PLO. The 60-year-old is a former liaison officer with Israel, accused of corruption and sexual assault – allegations he has denied – and is deeply unpopular.
Hussein al-Sheikh has also said inmany interviews that the next Palestinian leader should be elected, but only if Israel allows residents of occupied East Jerusalem to vote, which is unlikely. He also stressed the importance of the authority's relationship with Israel, In a visit to Washington earlier this month was considerd that the White House's supports Al-Sheikh to succeed Abu Mazen.
There are several other contenders within the deeply divided Fatah movement, including Abbas loyalists Majid Faraj, head of the General Intelligence Service, and Mahmoud al-Aloul, Fatah's vice president.
Also, Marwan Barghouti, who is serving five life sentences in an Israeli prison, remains hugely popular on the Palestinian street, and announced he would run for president from his cell in the annulled 2021 elections.
Another enemy, Mohammed Dahlan, who lives in self-imposed exile in Abu Dhabi, has become a very influential regional member and is believed to maintain links with armed factions in both the West Bank and Gaza.