Field Marshal Haftar Affirms his Support for Libya Elections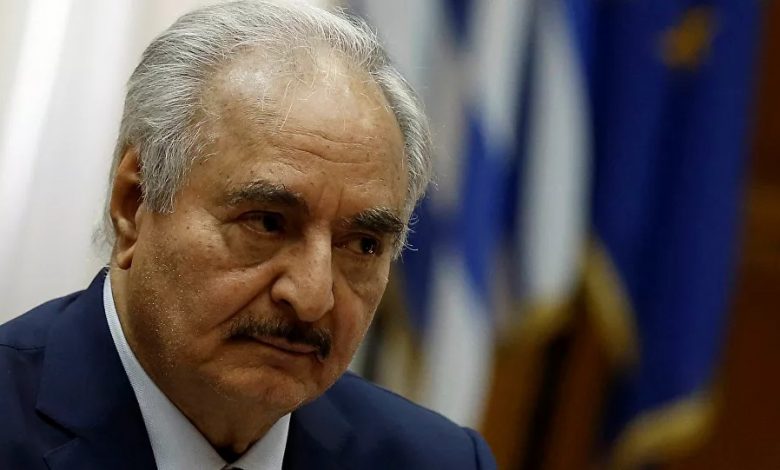 Libyan National Army, Field Marshal Khalifa Haftar, affirmed that he would stand " against anyone who tries to prevent Libyans from their electoral right."
Haftar called on the Libyan people to freely participate in the upcoming presidential elections.
A week ago, Haftar had affirmed during his meeting with Parliament Speaker Aguila Saleh that the Libyan army supports all efforts to make the presidential and parliamentary elections scheduled for next December 24, calling on the international community and the United Nations to support the election proses.
The head of the High Electoral Commission, Imad al-Sayeh, said in a statement, a week ago "if the electoral laws did not reach by the beginning of August, the commission would not be able to hold the presidential elections on time, there would only be parliamentary elections, and after a month the presidential elections would be held.