Fire at Baghdad hospital kills 82, many of them COVID-19 patients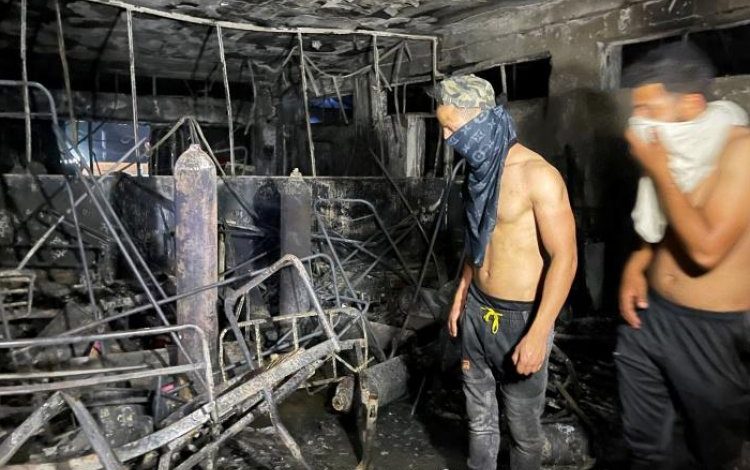 According to the Iraqi Interior Ministry, 82 people died and 110 were wounded in a devastating fire that broke out in a Baghdad hospital's intensive care unit, which was caring for serious coronavirus patients.
The Saturday night fire was blamed on hospital negligence, according to initial sources, which say that an oxygen cylinder exploded in the ward of Ibn al-Khatib hospital. Hours after the tragic event, Iraq's prime
At least 28 patients on ventilators with extreme symptoms of the virus were among the dead, according to Ali al-Bayati, a spokesman for the country's independent Human Rights Commission. The commission is a non-governmental organization.
Firefighters worked to put out the blazes that had engulfed the hospital's second floor. Civil defense workers worked into the wee hours of the morning to put out the fires.
Dozens of injured people were transported in ambulances. At least 200 people were rescued from the scene, according to the Health Ministry.
Relatives were also looking for missing loved ones as of Sunday afternoon.
"Please help, two of my relatives have gone missing… After a fruitless hunt for her family members, a young woman wrote on social media, "I'm going to die (without news about them)." "I'm hoping someone will assist us in locating Sadi and Samir Abdul Kareem, who were in the ICU."
In a statement, UN envoy to Iraq Jeannine Hennis-Plasschaert expressed her "shock and pain" over the incident and called for stronger hospital security.