For the first time … Qatar condemns the terrorist attack inside a cemetery in Saudi Arabia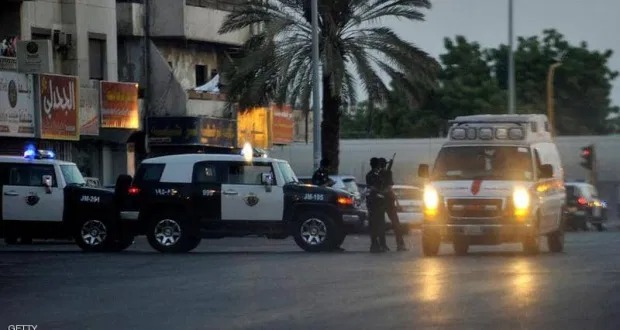 Four people were injured in what French officials described as a "bomb attack" during Armistice Day.ceremony Wednesday in Jeddah, Saudi Arabia, according to media reports.
Qatar condemned the attack and said it rejects any kind of violence and terror in any case.
France's Foreign Ministry said the attack occurred during an event attended by foreign diplomats to commemorate the end of World War.
"The annual ceremony commemorating the end of World War I at the non-Muslim cemetery in Jeddah, attended by several consulates, including that of France, was the target of an IED [improvised explosive device] attack this morning, which injured several people," the ministry said in a statement.
No more details have been disclosed.
Sultan Al-Dosari, spokesman of the Emirate of Mecca Province, described it as "a coward attack" and said an investigation was launched.
France, Greece, Italy, the UK and the US embassies condemned the attack at the Khawajaat Cemetery, in a joint statement.
The embassies "which were associated with this commemoration strongly condemn this coward attack. Such attacks on innocent people are shameful and entirely without justification," it said.
They wished a speedy recovery of the injured and thanked "the brave Saudi first responders who assisted those at the scene."
The five countries pledged support for Saudi authorities in the investigation.
The United Arab Emirates (UAE) also strongly condemned the "cowardly" attack and said the nation stands in solidarity against any threat that targets the security and stability of Saudi Arabia.
This heinous attack, which targets innocent civilians, frightens people and violates all heavenly religions and civil laws, reveals the ugly face of violence and extremism, the Kuwaiti Foreign Ministry said in a statement.
Bahraini Foreign Ministry released a statement pledging support for all measures by Saudi Arabia to ensure security and stability in its territory and to ensure the safety of its citizens and residents.
Jordan also condemned the attack that targeted innocent civilians and said it is against all religious and humanitarian values and principles.
Pakistan strongly condemned the "failed and cowardly attack" .
In a statement issued today, the Pakistani Ministry of Foreign Affairs expressed Pakistan's "full support and solidarity" with the Kingdom of Saudi Arabia.
Last month, a Saudi attacker injured a guard with a "sharp object: outside the French consulate in Jeddah.
The attacks come following anti-Islam comments made by French President Emmanuel Macron. Anti-French, anti-Macron protests have been held across the Muslim world on his Islamophobic comments.