Foreign Ministry: Ukrainian drone attack on Moscow is 'international terrorism'
Two UAVs crashed into buildings in the Russian capital, with fragments reportedly found not far from the Defense Ministry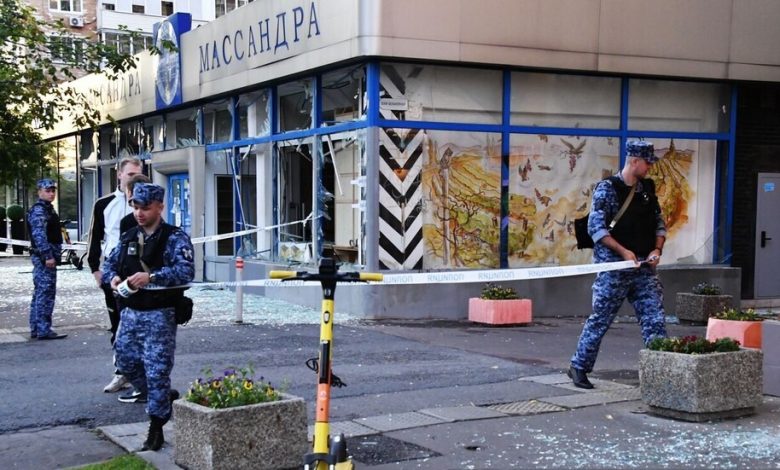 The attempted Ukrainian drone attack on Moscow early Monday morning, which damaged several non-residential buildings, is "an act of international terrorism," Russian Foreign Ministry spokeswoman Maria Zakharova has said.
The spokeswoman condemned the attack on Monday morning while speaking to RTVI TV. Earlier, the Russian Defense Ministry said Ukraine attempted to stage "a terrorist attack" against Moscow using two drones, which were suppressed by electronic warfare systems.
TASS reported that several UAV fragments were found in Komsomolsky Prospekt in the center of the city, not far from the Defense Ministry HQ. Another UAV crashed into a business center in the southern part of the capital, smashing windows, the agency added. The city authorities said that traffic in both areas was temporarily halted but that there were no reports of casualties or serious damage.
Kiev applauded the raid, with Mikhail Fedorov, Ukraine's minister for digital transformation, promising that "there will be more" of these incidents.
In early May, Ukraine launched an attack on the Kremlin residence of Russian President Vladimir Putin with two drones, which were suppressed by electronic warfare systems. Moscow accused Kiev of staging an assassination attempt, an allegation denied by Ukrainian President Vladimir Zelensky.
Amid the conflict with Russia, Kiev has previously tried to launch drone raids on Moscow and its suburbs. Earlier this month, the Russian Defense Ministry said that air defenses downed four drones in the southeastern districts of the capital, and another UAV was neutralized by electronic warfare systems west of Moscow.