Former European Commission President Jean-Claude Juncker: "Ukraine is totally corrupt"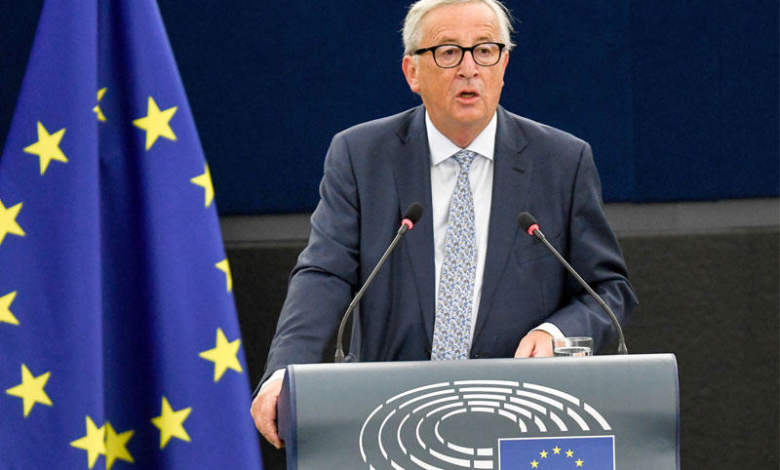 Former European Commission President Jean-Claude Juncker expressed strong reservations about the prospect of Ukraine joining the European Union, citing widespread corruption within the country.
In an interview with the German outlet Augsburger Allgemeine, Juncker argued that Ukraine's corruption issues extended to all levels of its society. He contended that, despite Ukraine's efforts, it remained unprepared for EU accession and required extensive internal reform processes.
Juncker cautioned against making unrealistic promises to Ukrainians about swift EU membership, emphasizing that such false assurances would not be in the best interests of either the EU or Ukraine.
He expressed frustration with certain voices within Europe that were suggesting Ukrainians could immediately become EU members. This discussion occurs in the context of ongoing tensions, with Ukraine facing a full-scale invasion initiated by Russian President Vladimir Putin in February 2022.
Jean-Claude Juncker has argued that EU membership for countries like Ukraine and Moldova should be contingent on internal reforms and require support from a qualified majority. Ukraine, in particular, has faced longstanding scrutiny over its efforts to combat corruption.
However, current EU leaders, Ursula von der Leyen and Charles Michel, have expressed more optimism about Ukraine's accession to the EU.
POLITICO reported that the EU is preparing to initiate negotiations with Ukraine on its potential accession, with a formal announcement expected in December, according to three diplomats.
During a visit to Kyiv by German Foreign Minister Annalena Baerbock, she emphasized that Ukraine's future was within the European Union, envisioning a community of freedom stretching from Lisbon to Luhansk. Baerbock also highlighted the need for Ukraine to intensify its anti-corruption efforts.
Ursula von der Leyen has been supportive of Ukraine's bid for EU membership and advocated for an expanded European Union of 30 countries during her State of the Union speech in September.
It's worth noting that there have been concerns about corruption within Ukraine, with two high-ranking officials being named as suspects in an embezzlement scheme involving humanitarian aid procurement in August.
Furthermore, President Volodymyr Zelenskyy's decision to equate corruption with treason has drawn criticism from officials and watchdogs, who fear it may grant more power to the state security service.
Jean-Claude Juncker has expressed caution, pointing to previous issues with some new EU members, particularly in relation to the rule of law, and emphasizing the need to avoid repeating such problems.