Four boats carrying around 215 migrants 'stuck' in Malta's SAR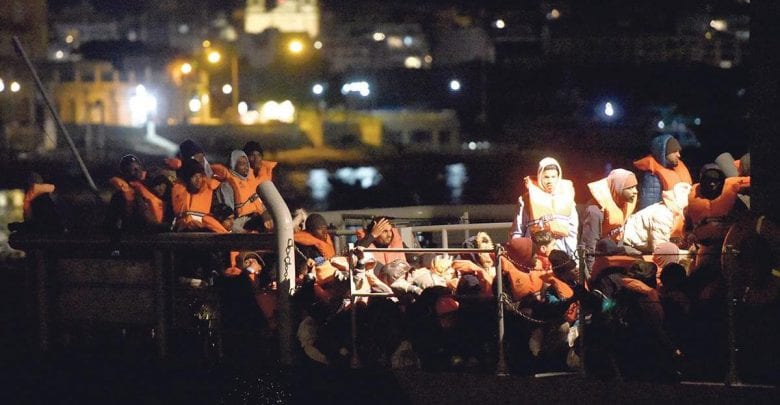 Four boats carrying around 215 migrants from war-torn Libya were "stuck" in Malta's search and rescue (SAR) zone in the past week, according to the emergency hotline Alarm Phone.
A spokesperson for the Armed Forces of Malta said two boats carrying 115 people, including women and children, were brought ashore early on Friday morning.
Regarding the other two boats with the rest of the people, the AFM spokesperson said they were monitoring them, adding "there's a sea full of boats right now".
A spokesperson for Alarm Phone later said it believed the remaining boats carrying about 104 people in total including women and children, had been rescued by Malta and Italy. But these rescues were not verified by the AFM, who explained they could not provide any information.
On Friday, Alarm Phone criticised the AFM for withholding information.
"We believe the boat with 44 people on board may have been rescued by the Armed Forces of Malta. But since Malta does not provide us with relevant information, we cannot yet confirm the rescue. The families of the distressed are waiting anxiously," it wrote on Twitter.
The NGO also said the AFM's lengthy delays were also putting people in danger.
The AFM carried out the rescue of two of the boats they were alerted to on Thursday, more than 18 hours later, according to the NGO.
"The people had to spend the night at sea. This is the second time in a week this has happened."
Late on Thursday, activists from Alarm Phone spent the entire night trying to calmdown the migrants aboard one of the boats.
"Their boat couldn't move as the engine was not working and the boat was drifting. It was very windy when we spoke to them. They were very afraid of the boat capsizing since the waves were high and the situation was dangerous.
"They were very exhausted. They no longer had anything to eat or drink," said one of the volunteers.
"The people were asking why there has been no help, and we cannot even give them assurance that there is someone going to come."
In January, a total of 533 asylum seekers making the dangerous journey across the Mediterranean were rescued and brought to Malta, according to the UNHCR.
It is estimated 99 have died or gone missing during this journey since the beginning of the year.
On Wednesday, Malta was accused by Alarm Phone of setting a record in delaying helping the boat with 60 migrants on board.