Fresh Missile Attacks on Crimean Bridge Foiled, Local Reports Say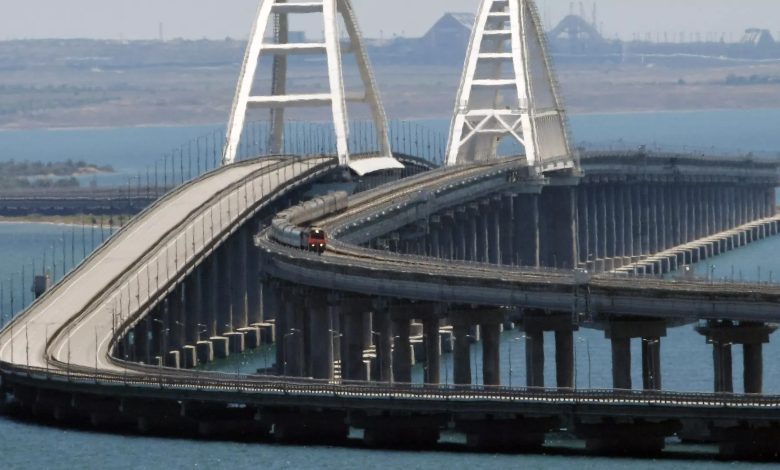 Russian air defenses have shot down two incoming missiles in the vicinity of the Crimean Bridge, the region's head, Sergey Aksenov, reported on his Telegram channel on Saturday. Photos and videos have been circulating on social media depicting what appears to be several columns of smoke coming from the transport infrastructure.
In his post, Aksenov wrote: "Air defenses have shot down two enemy rockets in the Kerch Strait area." He added that the "Crimean Bridge has not been damaged," and called on local residents to remain calm.
Meanwhile, Aksenov's aide Oleg Kryuchkov, revealed on his Telegram channel that a "smoke screen has been set off by the special services." He also wrote that the Crimean Bridge would be reopened to vehicles "very soon."
Later in the day Aksenov issued another message, saying that one more missile had been downed over the Kerch Strait. The official also expressed gratitude to the Russian air defenses for their "professionalism."
According to the Russian Defense Ministry, Ukraine "attempted to conduct a terrorist strike on the Crimean Bridge using a guided air-defense S-200 missile converted into a strike version" around 1pm Moscow time on August 12.
It said Russian air defenses had "detected the Ukrainian rocket in a timely manner and intercepted it in mid-air."
Commenting on the latest attempted missile strikes on the Crimean bridge as well as a separate thwarted drone attack on the peninsula early on Saturday, Russian Foreign Ministry spokeswoman Maria Zakharova strongly condemned these "terrorist attacks."
The statement added that the foiled missile attack had not caused any casualties or destruction.
She went on to stress that despite the bridge being a "purely civilian infrastructure," it has been attacked repeatedly since last fall.
According to the Russian diplomat, Kiev is targeting the transport artery in retaliation for its faltering counteroffensive, which has so far failed to live up to high expectations.
Zakharova concluded that by engaging in such "barbaric actions," Ukraine is showing its true face to the international community. The official also warned that Russia would retaliate.
On July 17, two seaborne explosive-laden drones rammed into the Crimean Bridge, causing one of its inner segments to collapse. The attack claimed the lives of two adults, leaving their teenage daughter seriously injured, and orphaned.
President Vladimir Putin described that incident as "yet another terrorist attack by the Kiev regime," adding that the bridge was not being used for the transport of military supplies.
Late last month, the head of Ukraine's intelligence service SBU, Vasiliy Malyuk, confirmed that it was behind the deadly truck bomb blast last October. The explosion killed several civilians and seriously damaged the bridge's structure.
The bridge was built in 2018 to connect Crimea to the Russian mainland.