Fuel supply still denied to Gaza after Blinken-Netanyahu meeting
Israeli media reports say the topic of permitting fuel into Gaza was not discussed during the meeting between Israeli Prime Minister Benjamin Netanyahu and US Secretary of State Antony Blinken.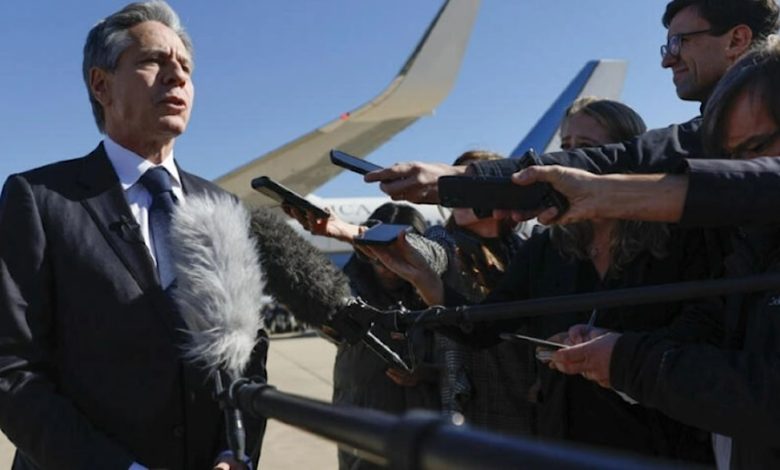 Following Israeli Prime Minister Benjamin Netanyahu's meeting with US Secretary of State Antony Blinken in "Tel Aviv", various Israeli media outlets quickly reported, citing Netanyahu's office or sources within it, that the decision to deny the entry of fuel into the Gaza Strip remains unchanged.
Certain reports even suggested that the matter "didn't come up" during the meeting, as "Israel" is pushing back against increasing US pressure to permit fuel entry, the report added.
Meanwhile, hundreds of Palestinians have been killed round-the-clock since the bombing began, overwhelming hospitals, which are now in a state of collapse due to the total blockade imposed by "Israel".
Electricity, clean water, and fuel have all run out, and there are no medical supplies or lifesaving treatments. At least 15 hospitals and medical centers have been forced to stop operating, meaning that patients have to be transferred to the remaining hospitals, which are already overcrowded.
This comes shortly after US Secretary of State Antony Blinken met Israeli Prime Minister Benjamin Netanyahu in "Tel Aviv".
According to the reports, Blinken reiterated that "Israel" has the "right to self-defense", and Washington is making every effort to secure the release of more than 240 IOF captives being held by the Resistance in Gaza. 
Second visit by Blinken in less than a month
This is Blinken's second visit in less than a month as the US continues to funnel in weapons for the occupation forces to use against the people of Gaza. The US has also sent two aircraft carriers to the Eastern Mediterranean, which is evidence of its unconditional support to the occupation government that has murdered at least 4,830 children since October 7.
It is worth noting that Blinken's visit to 'Israel" coincides with a much-anticipated speech for Sayyed Hassan Nasrallah.
Commenting on this issue, a former senior official for the Israeli security agency Shin Bet told Israeli Channel 13 that the Israeli security and military command should listen carefully to Sayyed Hassan Nasrallah's speech on Friday.
Amrosi urged officials to carefully assess and analyze the long-anticipated speech of Hezbollah's Secretary-General, Sayyed Nasrallah.
The Israeli Ynet news website posted the video captioning it as "Hezbollah's Psychological War… Nasrallah's Mysterious Message in a New Documentation."
The Secretary-General has not made a public appearance or put out a statement regarding the unfolding events in the Gaza Strip. A short 12-second video showing Sayyed Nasrallah walking past a poster of Hezbollah's flag put Israeli media into a frenzy, as commentators rushed to analyze the footage.