Gaddafi supporters intend to form a third government looks out from southern Libya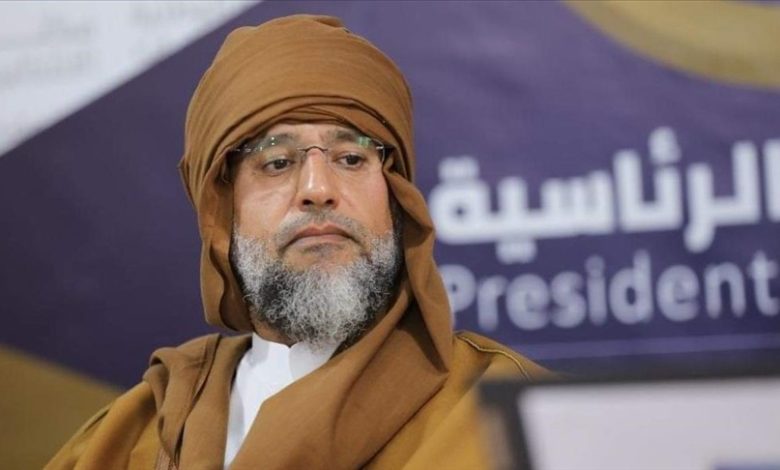 A number of people and dignitaries in southern Libya, supporters of the former regime and supporters of Saif al-Islam Gaddafi, announced their intention
to form another government ), will be the third in Libya, to work on meeting the needs and requirements of their region, similar to the eastern and western regions.
Marginalization and exclusion
In a video statement, the group attributed its decision to the marginalization and exclusion practiced by governments against their region over the past years and in order to defend its economic and political rights, calling on the army's military members of the south to withdraw from the military establishment and form a parallel force In the south to secure and protect it.
It also called for the need to end all transitional stages in Libya, and to hold parliamentary and presidential elections without exclusion, after the release of the final list of presidential candidates.
Gaddafi supporters
It is noteworthy that this group, which is trying to present itself as a third force in the country, is considered loyal The former regime and its supporters for Saif al-Islam Gaddafi's candidacy for the presidential elections and to take over the presidency of the country, which prompted the people Z to accusing Gaddafi's son of being behind the initiative to form a third government and a parallel military force. On the other hand, the Fezzan Supreme Council denounced what it described as the "rebellion", considering it an attempt to divide Libya by declaring a parallel government in the south. The region from the military establishment is a service to foreign agendas that seek to destabilize and divide the country.
It is reported that Saif al-Islam appeared in public directly while submitting his candidacy papers for the presidential elections in November of the year Last year (2021), in the city of Sabha in the south of the country, where it enjoys a large popular base and great interest as well as protection.
He stressed in a statement late on Monday evening that what happened is rejected by all Libyans throughout the country, stressing Continuing to support the General Command of the Libyan Army and the military institution, which is the safety valve for the homeland.
However, the elections stumbled at the time due to differences over the terms of candidacy, only to return and disappear