Gaza Death Toll Rises to 8100, 1800 Missing Amid Israeli Massacres
The Israeli occupation intensified its raids over several areas of the Strip, and renewed its threat to bomb a number of hospitals.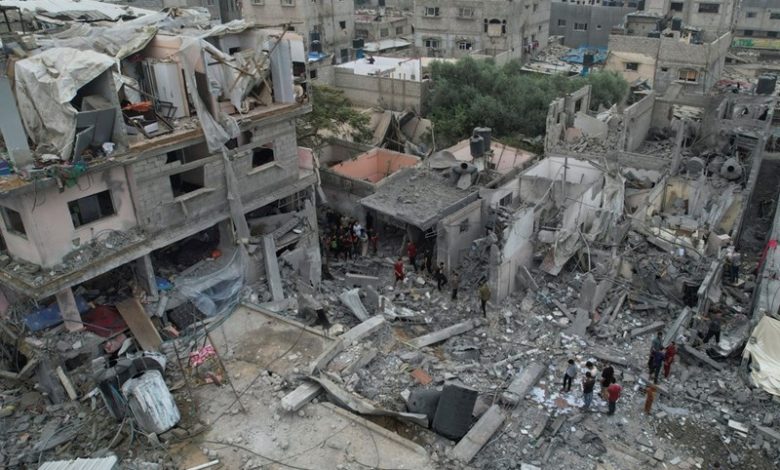 The number of martyrs and missing persons, combined, had risen to about 10,000 individuals as a result of the ongoing Israeli genocide on the Strip, which has entered the 24th day.
Our correspondent said that the total number of Palestinian martyrs killed by Israeli fire in the Strip has exceeded 8,100 people and the number of Palestinians missing under the rubble exceeded 1,800 as that number was announced yesterday prior to the overnight bombing.
The correspondent also underscored that Israeli air raids against the Strip were intensified and more concentrated throughout the night; especially in the eastern areas of the central Gaza Strip.
Israeli artillery shelling targeted mosques in the Nuseirat camp, which has been heavily targeted since the beginning of the aggression on the Strip. Additionally, Israeli artillery also targeted the northern areas of the Strip, and the areas surrounding the separation fence built by "Israel" to besiege the Strip.
Our reporters also pointed out that the Israeli Occupation Forces continue their barbaric aggression as they are still targeting residential neighborhoods and the vicinity of hospitals amid increased threats to demolish them.
Israeli Occupation Forces threaten Al-Quds Hospital: It will be bombed
The Palestinian Red Crescent Society said on Sunday that it received strongly worded threats from Israeli Occupation Forces to "immediately evacuate" the Al-Quds Hospital in the Gaza Strip "because it would be bombed."
In a statement, the Society added that since morning, the Al-Quds Hospital's perimeter has been witnessing continuous strikes that have destroyed some of its surrounding buildings.
The Society's spokesperson said it was very difficult to evacuate the hospital with dozens of injured people, adding "We are heading towards a catastrophe if international organizations do not intervene to stop plans to bomb Al-Quds Hospital."
The Red Crescent said there were 14,000 displaced people in the Al-Quds Hospital, expressing concern over the Occupation's threats to bomb it.