GCC chief stresses importance of strengthening the strategic partnership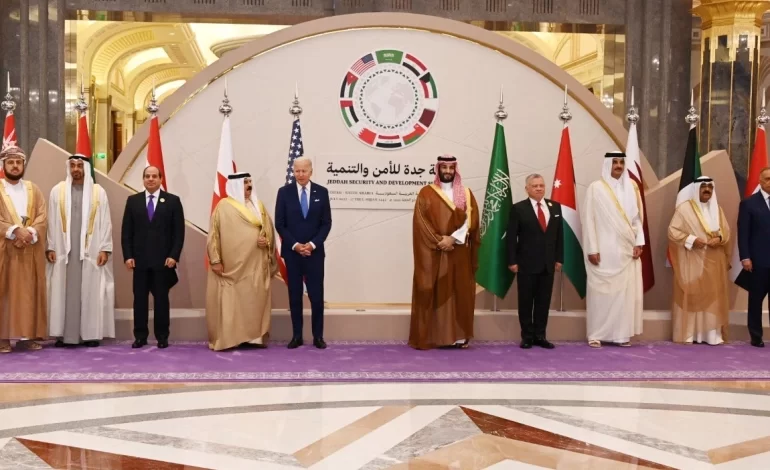 Secretary-General of the Gulf Cooperation Council Nayef Al-Hajraf stressed the importance of convening the Jeddah Security and Development Summit, which kicks off in the Red Sea port city on Saturday.
The two-day summit is being held at the invitation of King Salman, with the participation of the leaders of the Gulf Cooperation Council countries, King Abdullah II of Jordan, Egyptian President Abdel Fattah El-Sisi, and Iraqi Prime Minister Mustafa Al-Kadhimi, along with US President Joe Biden who is currently on an official visit to the Kingdom.
Al-Hajraf said that the summit represents a regional and international platform to address security issues, challenges, areas of development and aspirations, and to integrate efforts toward enhancing stability and prosperity in the region and the world, especially in light of the accelerating challenges it is witnessing at all levels and fields.
He praised the Kingdom's initiative, led by King Salman and Crown Prince Mohammed bin Salman, to call for the summit, which reflects its pioneering role in chairing the current session of the GCC Supreme Council for this year.
Al-Hajraf expressed his aspiration that the summit would represent the "start of a new phase based on a common understanding of dealing with security and stability challenges and collective action, and to cooperate in the areas of development and prosperity to achieve common goals and build the future."
He stressed the GCC's belief in its constructive and pivotal role as a basic pillar of security and stability in the region and as a leading model for comprehensive development, an engine for the economy, and a partner toward the future by strengthening its regional and international position and presence.