Germany is Building the Largest Conventional Army in Europe – Schulz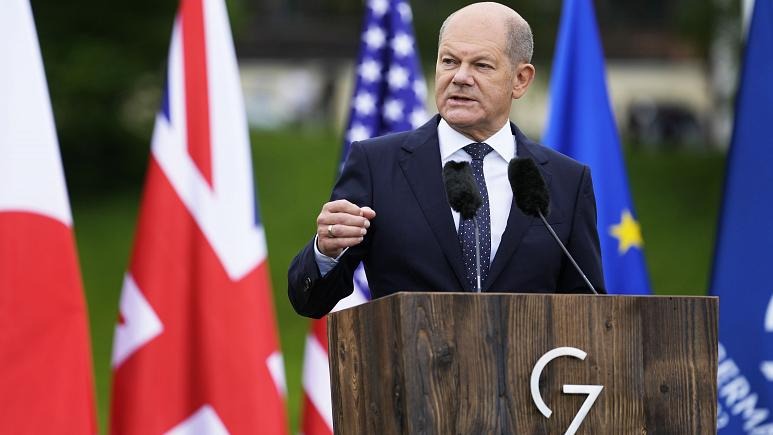 In an interview with the public television network ARD after the G7 summit, the SPD leader said that today, along with the United States, Germany is "certainly the largest contributor" to NATO.
He added that "the largest conventional army in Europe is being built within the framework of NATO, and this is important for the defense capabilities of the entire NATO."
Shortly after the start of the war in Ukraine on February 24, the German government announced the creation of an exceptional fund worth 100 billion euros to modernize its army.
"We will spend on average between 70 and 80 billion euros annually on defense," Scholz added, stressing that these huge investments will make Germany "the most invested country" in this field.
The German chancellor pointed out that his country, which has the largest economy in the European continent, aims behind these investments to ensure the defense of its territory and the fulfillment of its obligations towards NATO.
Since the end of the Cold War, Germany has dramatically reduced the size of its army, dropping from nearly half a million soldiers when the country was reunified in 1990 to just 200,000 today.
NATO member states are obligated to allocate at least 2% of their GDP to their defense budget, but this target has rarely been met by many members.