Guardiola refuses to reassure Sterling about participating in matches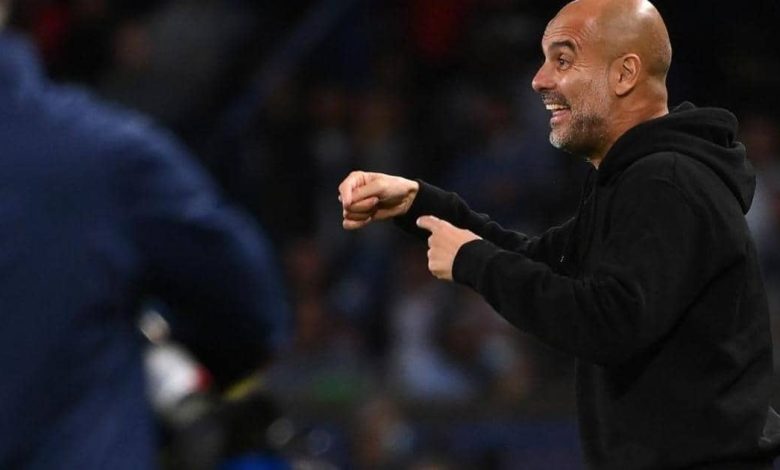 Guardiola's refusal came after statements made by Sterling about his openness to leaving the English Premier League champions.
Reacting to Sterling's comments, Guardiola said: "I can't assure the players to play and they know it. I've spoken several times about this. I can't say how many minutes each player will play. They always have to express themselves on the grass, on the pitch. This is the best moment."
The Spanish coach continued, "What I want, for Rahim and everyone, is for them to be happy. They should be satisfied with being here, they should be happy to be at this club. If not, they are free to make the best decision for themselves, the family and all their loved ones." ', according to the Associated Press.
Sterling had said that he intended to assess the chances of "going elsewhere", after he missed the starting lineup of Manchester City, and participated in the start of only two matches out of 7 matches in the team's journey to defend the English Premier League title "Premier League" this season.
The England winger made the statements during a sports summit organized by the "Financial Times" newspaper virtually yesterday, Thursday, and it came as a surprise to Guardiola and the Manchester City team.
It is noteworthy that Sterling is competing for a place in the Citizens attack line with 5 other players, Phil Foden, Gabriel Jesus, Riyad Mahrez, Ferran Torres and Jack Grealish.