Haftar vows to hold accountable those responsible for Derna disaster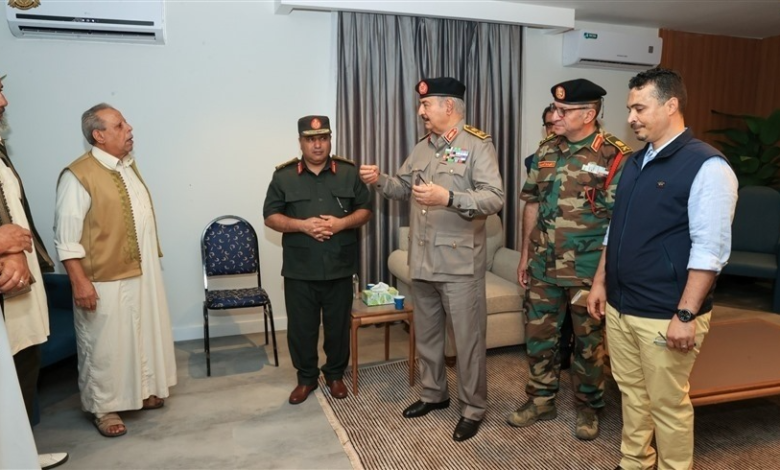 Libyan National Army Commander Field Marshal Khalifa Haftar has affirmed that the crisis caused by Hurricane Daniel and the catastrophe that struck the city of Derna represent a historical moment for solidarity. He vowed to hold the killers and criminals, as well as anyone involved in this crime, accountable.
He stated that it is essential to unite in Derna city, which suffered from devastating floods and flash floods that claimed thousands of lives and caused extensive destruction.
During his visit to Derna on Wednesday, Haftar said, "We are determined to pursue anyone who neglects or fails in their duty or abuses their position."
He continued, saying that this crisis is a historical moment for solidarity, and "we will not rest until these killers and criminals, and all those involved in this crime, are brought to justice."
He emphasized that the Derna catastrophe reminds Libyans of the billions stolen and the corrupt political factions.
The worst disaster to hit the city on the Mediterranean occurred on September 10th last year due to the floods caused by Hurricane Daniel.
The collapse of two dams in the city exacerbated the scale of the disaster and the floods, which entered homes and buildings, sweeping away entire families and leaving hundreds in the sea.
This increased anger among the residents and displaced people who held the authorities responsible for neglecting dam maintenance.
Meanwhile, the public prosecutor's office pledged to hold those involved accountable and prosecute them, despite acknowledging that the investigations would take time.