Hamas releases two American hostages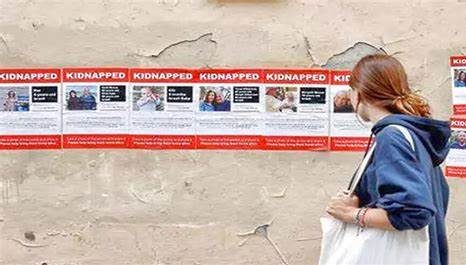 Hamas released two American hostages, Judith Tai Raanan and her 17-year-old daughter, Natali Raanan, on Friday after they abducted around 200 people from Israel in a deadly attack on October 7.
The two were handed over to the Red Cross and are "on their way out," a source familiar with negotiations for their release said earlier on Friday.
They are being released on "humanitarian grounds" because the mother is in poor health, the same source said. The release was the result of negotiations between Qatar and Hamas.
In a statement, Hamas spokesperson Abu Obaida said: "In response to Qatari efforts, Al-Qassam Brigades released two American citizens (a mother and her daughter) for humanitarian reasons, and to prove to the American people and the world that the claims made by Biden and his fascist administration are false and baseless."
The US citizens were handed over at the border with Gaza and are now in the care of the Israel Defense Forces, IDF spokesperson Daniel Hagari said on Friday. They are currently on their way to an Israeli military base to be reunited with family, according to the office for Israel's prime minister.
Israel has since pummeled Gaza with relentless airstrikes and imposed a complete blockade, sparking a catastrophic humanitarian crisis in the Palestinian enclave.
Qatar confirmed the release of the two American hostages and said they will "continue dialogue with Israel and Hamas in hope of releasing all civilian hostages from every nationality," the spokesperson for Qatar's Ministry of Foreign Affairs Majid Al-Ansari said in a statement.
In a statement on Friday, President Joe Biden said he is "overjoyed" that the two US citizens will "soon be reunited with their family," and called for their privacy. Biden reiterated that his administration has been "working around-the-clock" to free Americans held hostage by Hamas.
The release of the two American hostages is "hopefully the start of more to come," a diplomatic source with knowledge of the arrangements told CNN. The source indicated no exchanges were part of their release.