HDP rebukes Erdogan's statements on the Kurdish issue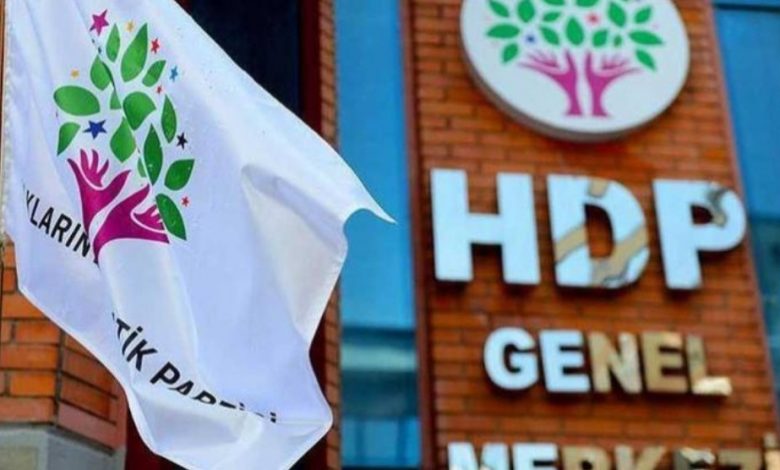 Peoples' Democratic Party (HDP) Spokesperson Ebru Günay has talked about political leaders' recent statements about the Kurdish question as her party is poised to announce its stance in the next elections.
"As understood from the recent debates, Turkey's most important and fundamental problem is the Kurdish question," Günay said at a press conference at the HDP headquarters in Ankara, the capital.
"The Kurdish question is basically Turkey's democracy problem," she remarked. "Turkey cannot be democratic without the solution of the Kurdish question; the Kurdish question cannot be resolved without Turkey becoming democratic."
Kılıçdaroğlu's remarks
Earlier this month, main opposition Republican People's Party (CHP) Chair Kemal Kılıçdaroğlu told a documentary that Turkey hadn't been able to solve the Kurdish question for 40 years.
He said they would accept the HDP as a legitimate body to solve the question rather than negotiating with Abdullah Öcalan, the imprisoned leader of the outlawed Kurdistan Workers' Party (PKK).
Kılıçdaroğlu's remarks started a new public debate about who will be the government's "interlocutor" in the solution to the Kurdish question.
"[President] Erdoğan did this. The state was limited to addressing [Öcalan] … [Öcalan] is not a legitimate body," he said, referring to the previous "resolution process" that was ended during the 2015 conflict.
"We find it valuable that Mr. Kılıçdaroğlu started this discussion and the opposition's willingness to take the initiative for a solution," said Günay. "Turkey should discuss this with political seriousness and maturity, without denying what happened in the past, and by drawing lessons from its experiences.
"I would like to emphasize this clearly: The demands of the Kurdish people are clear, the interlocutors of the problem are clear, the solution is clear."
"About the Kurdish question and the 'interlocutor' issue, we see negative approaches that will condemn Turkey to the insolubility once again.
Günay further noted that Öcalan had also stated many times that the parliament is the place for a peaceful solution to the Kurdish question and all parties should be included in the solution process.
"It is impossible to ignore the reality of Mr. Öcalan, who said, 'If they give me the opportunity, I will solve this problem in a week.' Because of this, the 'interlocutor' debate is closed," she said.
'We have solved the problem'
President and Justice and Development Party (AKP) Chair Recep Tayyip Erdoğan said yesterday that Turkey has no Kurdish question "as we have solved it."
In response to his remarks, Günay said, "What do they promise to Kurdish people and politicians apart from arrests, purges, operations and courtrooms?"
She also noted that the AKP government "robbed the votes of six million people" by taking over the HDP municipalities. "It's not the Kurdish question solved, it's your government dissolving."