Hemedti: Sudan Seeks to establish Relations with Israel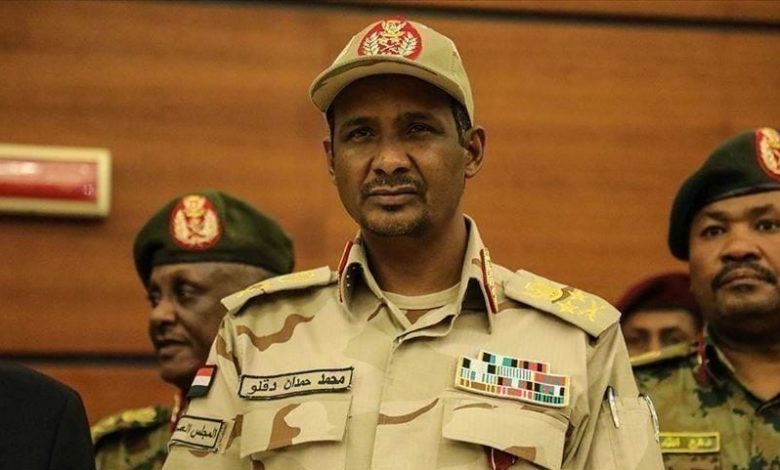 Hemedti called, in an interview with "Sudania 24" channel yesterday, Friday, to know the views of the Sudanese street regarding establishing relations with Israel.
Vice President of the Sudanese Sovereignty Council, Mohamed Hamdan Dagalo, known as Hemedti, announced his country's desire to establish relations with Israel, stressing that Khartoum does not seek for normalization, in order to take advantage of Israel's advanced capabilities.

"The Sudanese people shall take the decision in a public opinion poll. This is a democracy," he said, according to a Russian Today report published Saturday.
From his residence in Juba, he added that "Israel is advanced, and we are looking for our advantage," noting that "The whole world deals with Israel, and the great powers deal with Israel to benefit from its technical and agricultural potentials."
He continued, "Frankly, we need Israel, and we are not afraid of anyone. We want relations, not normalization, and we follow this line."
"Like it or not, the issue of removing Khartoum from the list of countries sponsoring terrorism is linked with Israel, and this is what has become clear to us,"
He stressed that "We hope that it will not be linked to relations with Israel."