How to explain the high rate of Covid-19 contamination after a trip abroad? "There is a loophole in the system"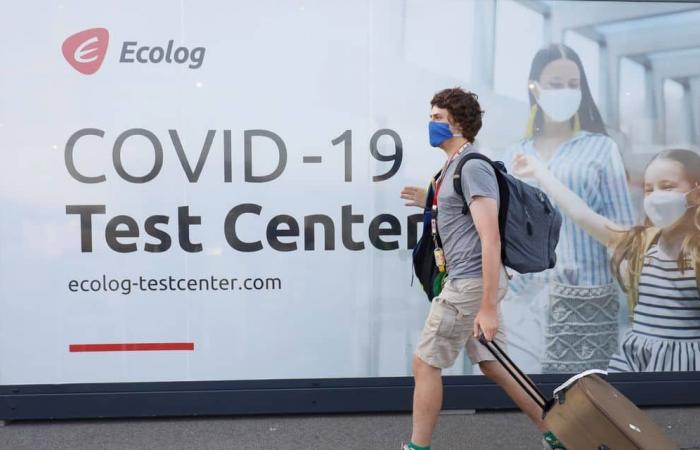 After favorable health developments for several weeks, new cases of coronavirus have now started to rise again for a few days. If the Delta variant, reputed to be more virulent, is singled out, the trips abroad inherent in the start of the summer vacation are also responsible for a certain number of new contaminations.
According to Jan De Maeseneer, professor of General Medicine at the University of Ghent, travel is currently the main source of new Covid-19 infections. However, an important system – consisting in particular of the PLF form to be completed and the regular updating of the European travel card – is put in place by the authorities to best guide travelers and avoid these contaminations during a stay in abroad.
For Jan De Maeseneer, interviewed at the microphone of the VRT, there is in fact a flaw in the current system: the moment of testing.
"Travelers should be tested on site, before they can board a plane and return to Belgium", justifies the academic."At the moment, there is a lot of talk about these infected young people in Spain, but the problem has existed for a long time. A week ago, for example, eight people tested positive after returning from Spain. They had therefore taken the plane to return to Belgium, being positive for Covid-19. It was only here that they were tested and found to be contaminated ".
"The sense of responsibilities"
While Belgians returning from a red zone are asked to be tested on the very day of their arrival in Belgium, many do not do so, or wait a few days before complying with this requirement. As a result, holidaymakers may have infected other people in their homes or those around them in the meantime.
The obligation to present a negative PCR test before returning to Belgium, as is the case for non-residents from a high-risk country, could thus avoid a significant number of contaminations. But it is unlikely that this measure will be imposed soon. In the meantime, Jan de Maeseneer calls for everyone's responsibility: "The sense of responsibility of each individual is very important. Sometimes it seems like we still haven't figured out how to deal with a pandemic and especially a virus like the delta variant. The virus will always win if we behave irresponsibly. "