Human rights report: Israeli occupation arrested 8,000 Palestinians in 2021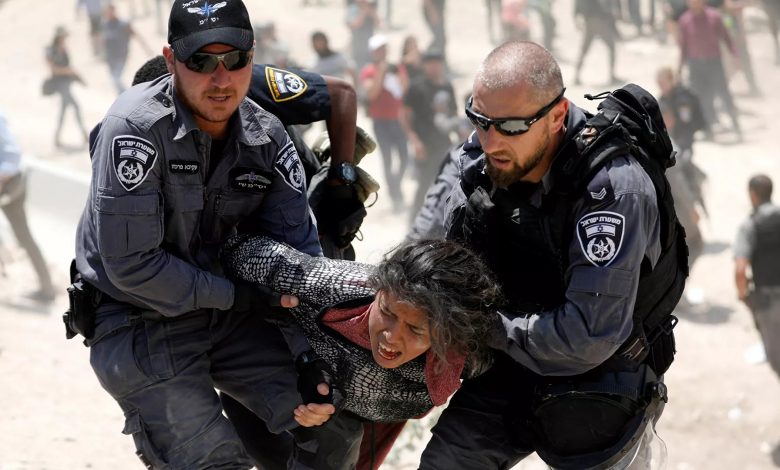 Palestinian institutions said today, Friday, that the Israeli occupation army arrested nearly 8,000 Palestinians in 2021, including more than 1,300 minors and 184 women.
The prisoners and human rights institutions indicated in their joint annual report that the number of prisoners and detainees in the prisons of the occupation, until the end of December 2021, amounted to about 4,600 prisoners, including 34 female prisoners, including a minor girl.
Administrative detention is a decision to imprison by an Israeli military order, for a period of up to 6 months, subject to extension, on the grounds of a security threat, without trial or indictment.
The number of child and minor detainees was about 160, and the number of administrative detainees was about 500, while the number of detainees from the Palestinian Legislative Council (Parliament) was about 9 detainees.
The sick and the martyrs
The prisoners and human rights organizations added that the number of sick prisoners reached nearly 600, of whom 4 had cancer, and at least 14 prisoners had tumors of varying degrees, including Fouad Al-Shobaki (81 years), who is the oldest prisoner.
The report stated that the number of prisoners sentenced to life imprisonment (for life) reached 547, of whom 4 were sentenced to life sentences in 2021. The institutions said that the occupation continues to hold the bodies of 8 prisoners who were martyred in prisons, and Israel continues to detain 10 Palestinian journalists in its prisons.
The number of martyrs of the captive movement, according to the same report, reached 227, following the martyrdom of Sami al-Amour as a result of the deliberate medical negligence crime in 2021, as well as hundreds of liberated prisoners who died as a result of diseases they inherited from prison, including Hussein Masalma, who died in the current year.
The report stated that the number of former prisoners detained before the signing of the Oslo agreement between the Palestine Liberation Organization and Israel in 1993 is 25, the oldest of whom are Karim Younis and Maher Younis, who have been detained since January 1983, on a continuous basis, and the prisoner Nael Al-Barghouti is spending the longest period of detention in Israel. The history of the captive movement, as he entered his 42nd year in the occupation prisons, 34 of them continuously.