Interior Minister Süleyman Soylu a 'gang leader of AKP mafia"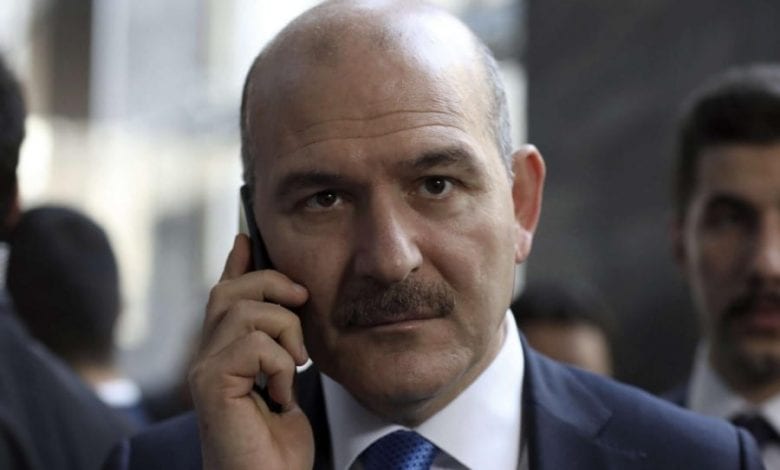 Atay's remarks follow an attack against the TİP lawmaker on Monday after Interior Minister Süleyman Soylu targeted him on social media for his criticism of authorities over the release of a solider accused of raping a woman, in a case that has sparked public outrage.
Atay said he would not back down in criticism of Turkish authorities and the AKP.
"The only thing they can do to a revolutionary living in this country would be for a few people to attack them from behind on the street,'' he added.
"If they think we will be embarrassed by this state,'' Atay said, referring to the injuries he sustained in Monday's attack, "but this is a source of pride.''
The 39-year-old lawmaker received medical treatment in a hospital after reportedly being kicked and punched by persons unknown in the early hours of Monday morning in Istanbul.
In his testimony to the police, Atay said it was Soylu who was responsible for the incident.
Hours before the attack, Atay slammed Soylu after Turkish authorities released Musa Orhan, a suspect charged with "qualified sexual assault". After his release, Orhan's 18-year-old victim, İpek Er, later committed suicide.
"You protected a serial rapist," Atay said in a Twitter post tagging Soylu. "We will strive to hit you in the face at every opportunity in your life to make you never forget."
The Turkish interior minister responded to Atay, calling him a deputy of the pro-Kurdish Democratic Peoples' Party (HDP) at the behest of "rapist" leaders of the outlawed Kurdistan Workers' Party (PKK), an armed group fighting a decades-long insurgency against Turkey. 
"Be careful! Do not get caught," Soylu said, adding that Atay would make "a perfect rapist.''
This is not the first time the opposition lawmaker has been targeted.
Just two months ago, TİP said Atay's car was sabotaged, in an apparent attempt to cause the vehicle to crash. The party said a preliminary investigation indicated his car had been tampered with by loosening five bolts on the right front wheel of the vehicle.