IOF Escalate Aggression on West Bank, Kill Ex-prisoner, Arrest Dozens
x The Commission of Detainees and Ex-Detainees Affairs condemns the killing of a former Palestinian prisoner, labeling it an "execution".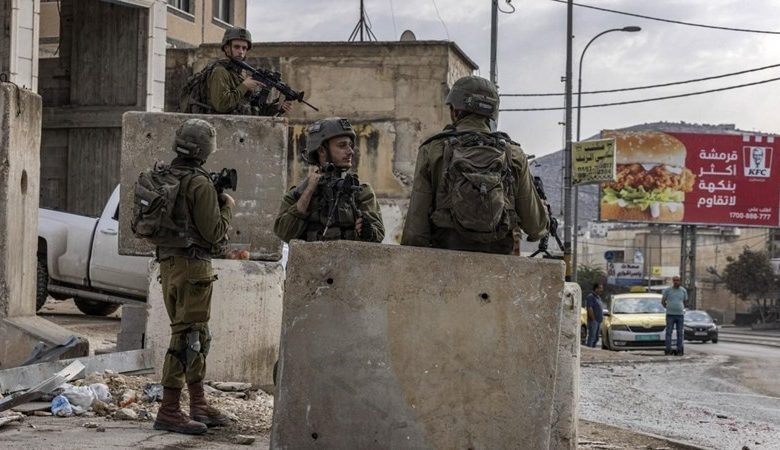 The Palestinian Ministry of Health reported that Palestinian youth Montaser Muhammad Amin Mustafa Saif was martyred after succumbing to wounds after being shot by Israeli occupation forces at dawn today in Burqa, Nablus.
The Commission clarified that Saif was initially arrested on February 19, 2007, completed his sentence, and was released with plans to move forward with building a life beyond the challenges of the long years spent in Israeli prisons, only to fall victim to Israeli brutality once again.
The Commission of Detainees and Ex-Detainees Affairs condemned the killing of Saif, labeling it an "execution", and asserted that the assassination of the released prisoner Saif is part of an ongoing effort to pursue and harm released prisoners and their families as part of a systematic policy of persecution, whether through arrest or killing.
Concurrently, Israeli occupation forces conducted a raid in the village of Burqa, storming multiple houses and detonating the vehicle of Mahmoud Hjeh after arresting him.
Shadi Abu Omar, the secretary of the Fatah movement in the village, and Omar Shbeib were also arrested following the raid. The IOF then demolished their residence.
In addition, Israeli occupation forces arrested the father of the late Musab Mujahid al-Matari from the town of Beit Anan northwest of occupied al-Quds. Furthermore, a 13-year-old child, Omar Alqam, was arrested from Shuafat Refugee Camp northeast of al-Quds.
Meanwhile, Israeli occupation forces stormed the town of Halhul in al-Khalil, making several arrests and issuing summonses. In al-Quds, the IOF raided the Qalandia refugee camp, intensively firing tear gas at Palestinians' homes and conducting multiple arrests in the village of Bil'in, west of Ramallah.
Simultaneously, local media reported fierce confrontations between Palestinian Resistance fighters and Israeli occupation forces as the latter attempted to storm Tulkarm. 
In the same context, local media reported that the IOF arrested a group of 25 Palestinians in the occupied West Bank during overnight raids.
On Saturday evening, Palestinians confronted the Israeli forces' incursion into the city of Jenin, coinciding with the hovering of Israeli drones in the city's airspace and its camp at a low altitude.
Al Mayadeen's correspondent confirmed that Palestinian youths Wissam Hamran and Amir Arqawi were killed by the Israeli occupation forces' gunfire during confrontations in Jenin.