IOF Kill Three Palestinians During Balata Camp Storming
Israeli occupation forces storm, search, and ransack dozens of homes in the Balata refugee camp.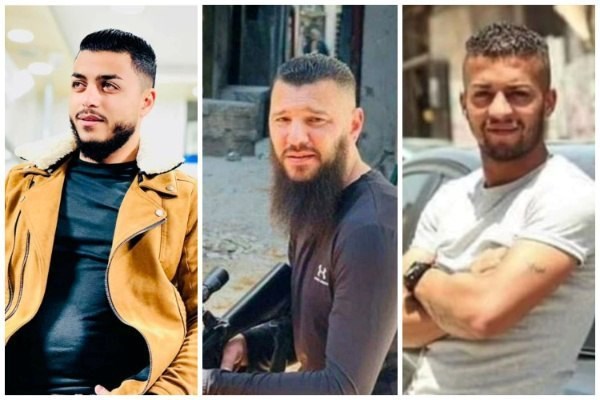 The Palestinian Ministry of Health announced at dawn Monday that three Palestinians were killed and several others were wounded by Israeli occupation gunfire during the storming of the Balata refugee camp in the northern West Bank city of Nablus.
The Ministry identified the martyrs as Fathi Jihad Rizq, 30, Abdullah Yousef Abu Hamdan, 24, and Mohammad Bilal Zeitoun, 32.
State-run Palestinian news agency WAFA reported that the occupation forces stormed, searched, and ransacked dozens of homes in the camp and besieged others, amid violent confrontations with Palestinian Resistance fighters.
According to the agency, they also blew up the house of the Abu Shalal family, injuring a young boy and girl from shrapnel and causing damage to nearby homes.
It added that occupation forces prevented ambulance crews from reaching the casualties.
With the latest brutal Israeli occupation crime, the number of Palestinians killed at the hands of occupation forces or illegal Israeli settlers rose to 156 martyrs, including 36 in the Gaza Strip.
The Nablus Battalion – Balata Groups announced that its Resistance fighters confronted the occupation forces in several areas with heavy gunfire and explosive devices.