IOF on High Alert After Bombing Sites in Gaza, Resistance Responds
The Israeli occupation army describes this day as "very sensitive and dangerous."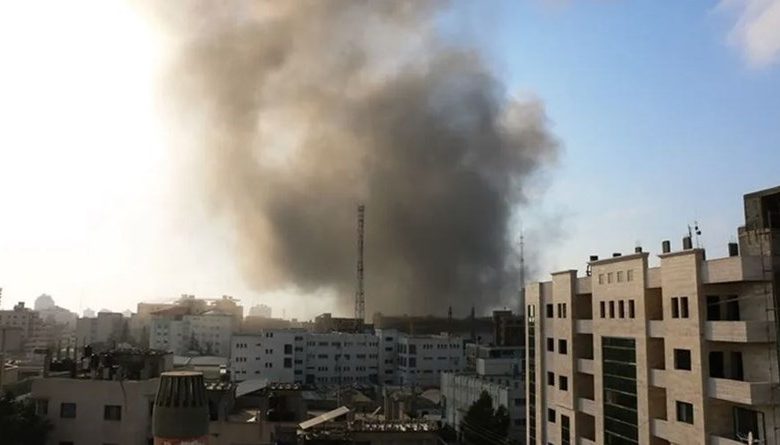 Israeli occupation forces carried out air aggression at dawn targeting several Palestinian Resistance sites.
The warplanes bombed the Abu Jrad site south of the strip, the Badr site in its west, and the west of Al-Nuseirat camp.
Israeli occupation forces also bombed a site east of Al-Fukhari in Khan Yunis in the southern Strip, in addition to shelling a field control point in Beit Lahia in the northern Strip with artillery.
According to our correspondent in Gaza, the Israeli aggression on Resistance sites in the Strip did not result in any casualties.
On its part, Israeli media said sirens were sounded in the illegal settlement of "Maboim" in the Gaza envelope.
National Resistance Brigades in Gaza and Al-Nasser Salah Al-Din Brigades announced the bombing of the occupied city of Asqalan with a missile.
Our correspondent said the Israeli occupation military was put on high alert on all fronts and borders, declaring it "a sensitive and dangerous day" and calling on all settlers of the Gaza envelope settlements to stay in shelters.
Israeli media also reported that 10 rockets were fired Tuesday night and Wednesday morning from the Gaza Strip toward the Gaza envelope settlements.
Israeli newspaper Yedioth Ahronoth reported that "Israel" wants to carry out a limited response to the rocket fire from Gaza to avoid escalation on the eve of the "Jewish Passover holiday."
Earlier, the Palestinian Resistance launched two salvoes of rockets from Gaza toward the '48 occupied Palestinian territories, with reports saying that several artillery shells hit Israeli military targets.
Israeli media reported that explosions were heard in the illegal settlement of "Sderot" in the Gaza envelope.
The rocket launches came after the Israeli occupation forces raided Wednesday dawn Al-Aqsa Mosque in occupied Al-Quds and assaulted the Palestinians who are stationed there as part of the religious practice of Itikaf, which is one of the acts of worship during the holy month of Ramadan.
Israeli occupation police later announced the arrest of 350 worshippers from Al-Aqsa Mosque.
Concurrently with the incursion, the Israeli occupation forces cut the power off Al-Qibli prayer hall despite hundreds of Palestinians being stationed there.
In light of the raid, Palestinian media reported multiple injuries in the prayer hall, amid calls for medics to attend to the injuries, which the IOF prevented from doing.
The Palestinian Red Crescent Society reported that seven injuries were recorded, with numerous signs of beating and rubber bullet wounds being found on the victims' bodies outside of Al-Aqsa compound. The emergency service also reported that two injuries were transported to nearby hospitals due to their severity.
Videos shared by worshippers from inside the Mosque show Palestinians being brutally beaten in their place of worship, prompting them to respond to the Israeli occupation using fireworks and stones.