Iraqi Army Sends Heavy Military Reinforcements To The Border With Turkey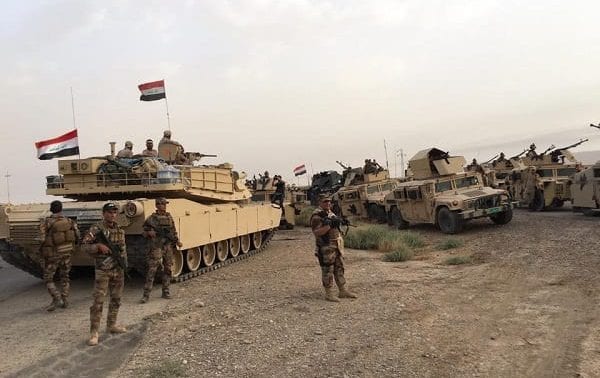 Ihsan Jalabi, director of Sidakan district in Erbil, told Shafaq News agency that the border guards called for more forces, as well as heavy and medium weapons to deploy on the Iraqi-Turkish borders, while the PKK members were informed not to approach the soldiers.
Iraq has sent, on Wednesday, military reinforcements to deploy on the Turkish borders, one day after two Iraqi officers were killed in a Turkish attack in Kurdistan Region, where Turkey bombed PKK sites.
Jalabi added, "Until now, the situation is stable and there was no tension on the borders after yesterday's bombing".
The death of two Iraqi officers, on Tuesday, prompted Baghdad to take firm measures, as the Iraqi Ministry of Foreign Affairs announced that Baghdad was no longer willing to receive the Turkish Defense Minister on Thursday, in a first-of-its-kind step that could trigger a diplomatic crisis between the two countries.
For his part, the spokesman for the Iraqi armed forces, Major General Yahya Rasool, called on the Turkish forces to clarify the circumstances of what he described as a "convicted crime", and to hold those involved accountable to preserve positive relations between the two countries.
Despite the Iraqi condemnation, Ankara affirms that it has the right to continue confronting the Kurdistan Workers Party, which Turkey, the United States and the European Union consider a "terrorist organization".
In this regard, the Ministry of Interior in the Kurdistan Regional Government of Iraq called, on Tuesday, Turkey and the Kurdistan Workers Party (PKK) to keep their struggle away from the region.