Iraq condemns the Turkish "flagrant attacks" after the bombing of Sulaymaniyah Airport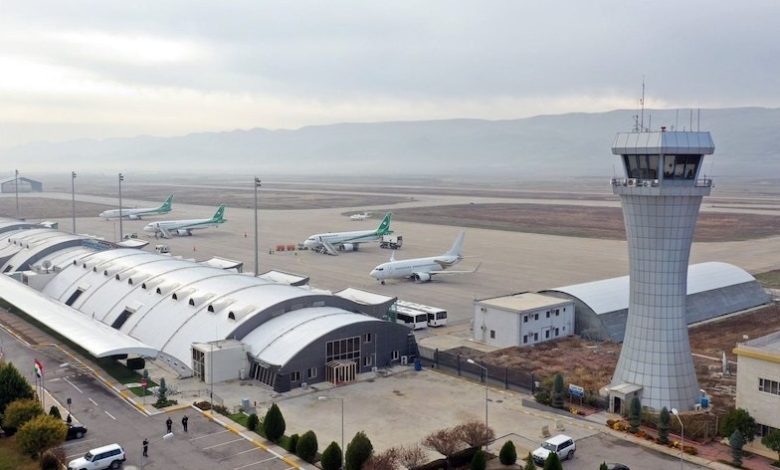 Iraqi President Abdul Latif Rashid on Saturday condemned the bombing, which was attributed to Turkish forces, and targeted Friday , Sulaymaniyah airport in Iraqi Kurdistan, where, according to Ankara, fighters from the Kurdistan Workers' Party (PKK) are holed up.
Rashid said in a statement, "Turkish military operations are repeated against the Kurdistan region, the latest of which was the bombing of the Sulaymaniyah civilian airport."
Rashid added, "While we condemn these blatant attacks on Iraq and its sovereignty, we affirm that there is no legal justification that authorizes the Turkish forces to continue their approach of terrorizing safe civilians under the pretext of the presence of opposing forces on Iraqi soil."
The bombing near Sulaymaniyah airport, the second city in the Kurdistan region in northern Iraq, comes in an atmosphere of tension with Turkey closing its airspace in early April to planes coming from and heading to this airport.
Ankara justified this measure by accusing the Turkish Kurdish fighters of the PKK of intensifying their activities in the sector and criticized the "infiltration" of the "terrorist" organization into the airport.
On Friday, the security services at the airport spoke briefly about an "explosion" near the surrounding wall, which caused a fire, but did not result in any casualties.
Turkey considers the Syrian Democratic Forces, whose main component is the People's Protection Units, an extension of the Kurdistan Workers' Party.
The coalition responded late on Friday evening to the "news claiming" that the Commander-in-Chief of the Syrian Democratic Forces, Mazloum Abdi, was targeted in Sulaymaniyah, stressing that these reports are "untrue."
Rashid called on the Turkish government to "take responsibility and offer an official apology for these actions, stop these attacks, and solve their internal problems by opening channels of dialogue with the concerned parties."
He stressed that "in the event of a recurrence of these attacks, there will be a firm stance to prevent their recurrence in the future."
In July 2022, artillery strikes attributed to Ankara targeted an entertainment area in Iraqi Kurdistan, killing nine civilians, including women and children. Türkiye denied any responsibility for the bombing and blamed the PKK.
Ankara regularly carries out ground and air operations against the Syrian Democratic Forces in Syria and against the Kurdistan Workers' Party (PKK) in Iraq.