Iraq: Multiple rockets hit American military base in Al Anbar Governorate, one killed
Several rockets target Ain al-Asad Airbase in Al Anbar Governorate, Iraq, March 3. No immediate reports of casualties.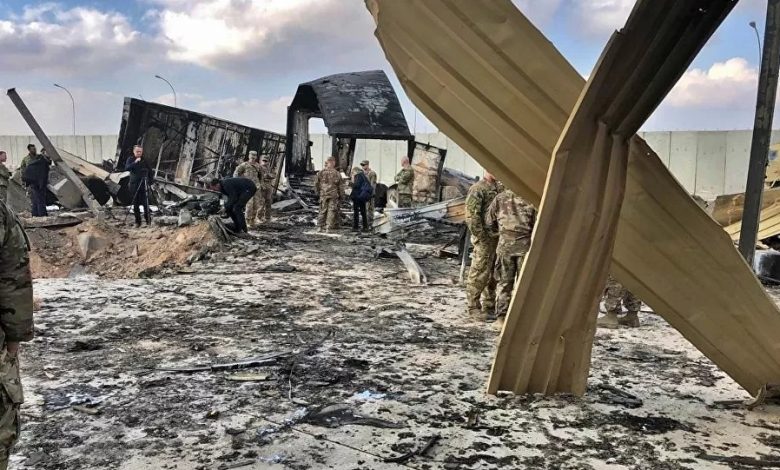 Multiple Katyusha rockets hit the Ain Assad military air base that houses Iraqi and US-led coalition forces in Iraq's western Anbar province, the Iraqi News Agency (INA) reported on Wednesday morning.
At least 10 rockets hit the base at 7:20 a.m., US-coalition spokesman Colonel Wayne Marotto said.
A civilian contractor with the US-led coalition in Iraq died of a heart attack during the attack, Iraqi and Western security sources said. The sources did not confirm the contractor's nationality.
A missile launcher was found in the al-Baghdadi city in the Anbar province, according to an Al Arabiya correspondent. Al-Baghdadi is the closest village to the United States' military base.
Britain's Ambassador to Iraq Stephen Hickey strongly condemned the attack on the Ain Assad military air base in Iraq.
It was the first attack since the US struck Iran-aligned militia targets along the Iraq-Syria border last week.
"Strongly condemn the rocket attacks on the Global Coalition base at Al Asad this morning. Coalition forces are in Iraq to fight Daesh at the invitation of the Iraqi government. These terrorist attacks undermine the fight against Daesh and destabilize Iraq," the ambassador wrote on Twitter.
The Ain Assad base was first used by American forces after the 2003 US-led invasion that toppled dictator Saddam Hussein.
It later saw American troops stationed there amid the fight against the ISIS group in Iraq and Syria.