Iraqi security forces started "The operation of revenge of the martyrs" targeting ISIS terrorist gangs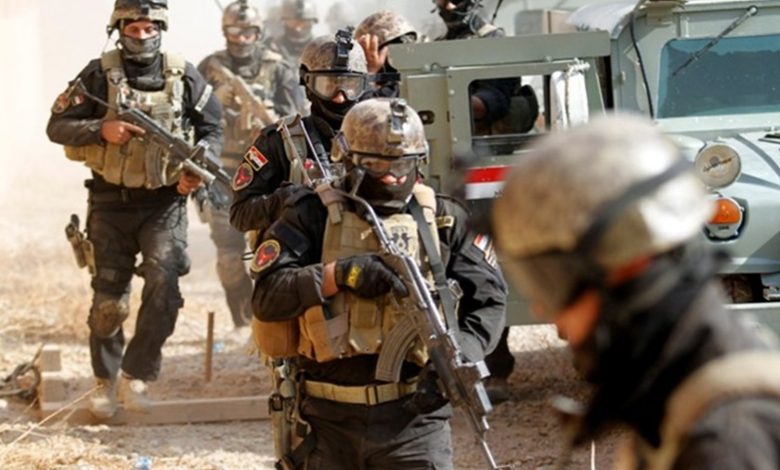 Iraqi army launched a military operation in response to the twin suicide bombing that rocked the capital, Baghdad, on Thursday, which resulted in dozens of dead and wounded.
The Counter-Terrorism Service announced the launch of the "Revenge of the Martyrs" against the remnants of the terrorist organization ISIS, in response to the targeting of civilians in Tayaran Square, which resulted in the killing of 32 people and wounding at least 110.
The statement stated, "The anti-terrorist men were able to topple a number of terrorists in Baghdad (Bab al-Muzam), Anbar (Amiriyat al-Fallujah), and Kirkuk governorate (Dur al-Failaq area) who have links to ISIS's takfiri gang networks and have good information about the leaders of these terrorist networks. ".
The Counter-Terrorism Service pledged to carry out more specific operations during the next few hours and days to pursue terrorist groups.
A statement by the Counter-Terrorism Service stated that, under the direction of the Commander-in-Chief of the Armed Forces, Prime Minister Mustafa Al-Kazemi and the direct supervision of the Head of the Counter-Terrorism Service, "The operation of revenge of the martyrs targeting the remnants of ISIS terrorist gangs began at dawn on Friday. Accelerated information, accurate information, and according to judicial orders. "
It is noteworthy that the extremist organization ISIS has few cells despite its military elimination in late 2017.