Israel agrees to allow aid to enter the Gaza Strip from Egypt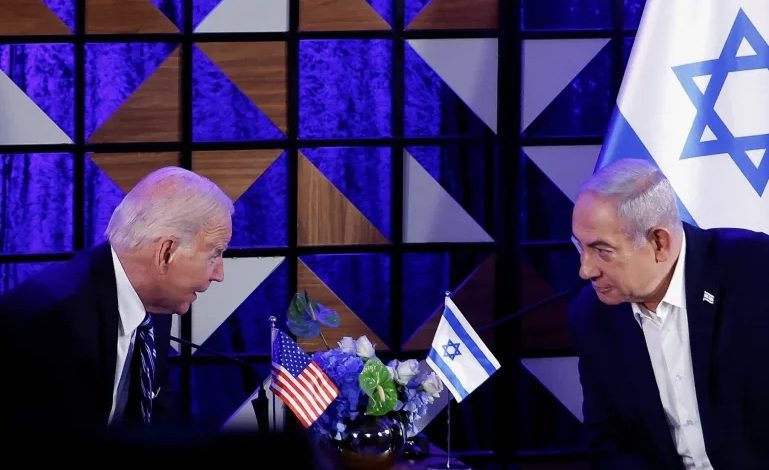 Israel will not stop aid entering Gaza from Egypt but supplies will not be allowed to reach Palestinian group Hamas, the government said on Wednesday, after talks with U.S. President Joe Biden who called for easing a humanitarian crisis in the enclave.
"Israel will not prevent humanitarian assistance from Egypt as long as it is only food, water and medicine for the civilian population located in the southern Gaza Strip or (those)evacuating to there, and as long as these supplies do not reach Hamas," the office of Prime Minister Benjamin Netanyahu said.
It said in a statement that Israel was taking this decision after a request from Biden, but added that Israel would continue the blockade of humanitarian aid from Israel into Gaza "as long as our hostages are not returned".
Israel has told people in Gaza to move from the north to the south for their own safety during the conflict.
Aid trucks had on Tuesday moved closer to the Rafah crossing between Egypt and Gaza from the Egyptian town of al-Arish, in the north of the Sinai Peninsula. But they had not been able to enter Gaza in the absence of an agreement to deliver relief.
Egypt, the only state apart from Israel to share a border with the Gaza Strip, has been stockpiling aid on its side of the border, but trucks have been unable to cross amid Israel's heavy airstrikes in its war with Hamas.
After Hamas launched a devastating attack on Israeli territory on Oct. 7, Israel said it was imposing a "total blockade" on the narrow strip of land that is home to 2.3 million people, cutting electricity supplies and halting flows of food and fuel.
Before Biden's visit to Israel on Wednesday, U.S. Secretary of State Antony Blinken held talks with Israeli officials and said he had agreed with Israel to develop a plan to get aid into Gaza, but had said the time frame was unclear.
Egypt has said the Rafah crossing, a vital artery before the fighting and now an important route for desperately needed supplies, has not been officially closed but has become inoperable because of the Israeli airstrikes on the Gaza side.