Israel annexation: UAE ambassador warns of setbacks in first direct address
UAE ambassador to the US, Yousef Al Otaiba, has written to the Israeli public to lay out the significant impact its government's annexation of the West Bank and Jordan Valley will have regionally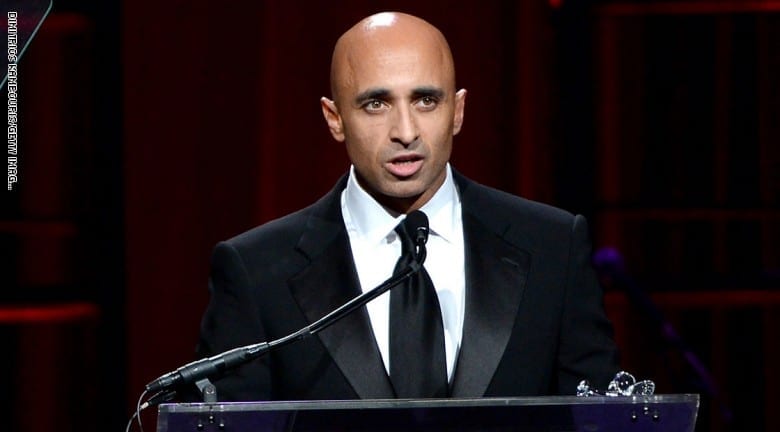 In the first direct address to the Israeli public, Yousef Al Otaiba, UAE ambassador to the US, on Friday warned that a planned annexation of the occupied West Bank and Jordan Valley would be a major impediment to Israel's hope of establishing ties with the Arab world.
In an article published in Hebrew by Israeli daily Yedioth Ahronoth on Friday, Mr Al Otaiba, also a Minister of State, highlighted the risks to regional stability and Israel's efforts to build ties with Arab states if the government pressed ahead with a plan to extend Israeli sovereignty to the Jordan Valley and illegal settlements across the West Bank.
"Annexation will certainly and immediately upend Israeli aspirations for improved security, economic and cultural ties with the Arab world and with UAE," Mr Al Otaiba wrote.
In recent years there has been significant speculation that the Israeli government of Prime Minister Benjamin Netanyahu was making inroads to normalise ties with several Arab states.
But Mr Al Otaiba made it clear that annexation would pour cold water on any such bid.
"Normal is not annexation," he wrote. "Instead, annexation is a misguided provocation of another order. And continued talk of normalisation would be just mistaken hope for better relations with the Arab states."
Mr Al Otaiba reiterated that the UAE stood firmly behind a comprehensive, two-state solution with East Jerusalem as the capital of a future Palestinian state.
"All the time, we remain an ardent advocate for the Palestinian people and a long-time champion of the Arab Peace Initiative," he wrote.
Speaking to The National in a video interview before the publication of his article, Mr Al Otaiba said he thought it was "important to speak directly to the Israeli public".
"I don't want there to be any confusion on what our position is. I think it's important to be public, to be vocal, clear and direct," he said.
"All the progress and the attitude shift that you have seen, people being less hostile to Israel, all of that could be undermined by the decision to annex.
"All the progress, and the exchanges and the openings could be undermined by one simple step.
"A lot of the developments that get highlighted when an Etihad flight lands in Ben Gurion airport or when an Israeli athlete participates in a competition in Abu Dhabi and Dubai, this [annexation] will make a lot of those things more difficult," he told The National.
Mr Al Otaiba portrayed Israel as being at a juncture between the opportunity of improving regional relations or annexing occupied land.
"I wanted to make sure people understood the risks associated with the decision beyond the immediate consequences of what happens on [the] Israeli-Palestinian track," he said.
He said decisions were often made with domestic considerations in mind, but they can then have wide-reaching implications.
Therefore, Mr Al Otaiba said, his decision to reach out to the Israeli public was an effort to ensure views of how such a move would affect the region was also part of the domestic debate.
This also spurred the decision to place the opinion piece with the largest Israeli newspaper by circulation.
"We decided that Yedioth Ahronoth is probably the best place to run it to get a mainstream, broad Israeli audience," he told The National in his video interview.
Mr Al Otaiba said that as well as jeopardising Israeli efforts to build relationships, annexation would also strain Israel's ties with the Arab states with which it already has peace deals.
In his piece, he singles out Jordan as bearing the brunt of such a decision.
"It will send shockwaves around the region, especially in Jordan whose stability – often taken for granted – benefits the entire region, particularly Israel," Mr Al Otaiba wrote.
"There will be tremendous pressure on countries like Jordan, who has demographic and economic challenges. This will make it more difficult.
"Jordan is a partner of ours. This will put them in a very uncomfortable situation. There could be unrest. A decision like this could have as much impact on Jordan as Palestine and Ramallah.
He told The National that another risk of pressing ahead with annexation was that it "will give a platform for extremists and allow people to try to manipulate the Palestinian issue for their own benefit, and it will deal a setback for a lot of the progress that we have seen".
"If you proceed in that direction, you get into a very negative spiral and it becomes very difficult to pull yourself away from, and makes the two-state solution even more elusive," Mr Al Otaiba said.
Addressing Arabs and Emiratis who object to him writing in an Israeli paper, the UAE ambassador urged them to first read the piece.
"My message is read the op-ed first and I would say communication is an important part of diplomacy, whether you are in agreement or disagreement," Mr Al Otaiba said.
He referred to the late Egyptian president Anwar Sadat's visit to Jerusalem.
Sadat visited in 1977 and also addressed the Israeli Knesset, urging for a just peace with neighbouring states.
"Anwar Sadat went to Jerusalem to make a point and he was very emphatic about it because it was in the best interest of his country," Mr Al Otaiba said.
"While I am not going to Tel Aviv to give a speech, I think this has the same kind of value of speaking directly to an audience."
Asked how the unilateral annexation was different from the Trump administration moving its embassy to Jerusalem, he said the impact would be worse.
"They have the sovereign right to put their embassy wherever they like, but this land is disputed land," Mr Al Otaiba said.
"This is supposed to be part of a negotiation, part of a two-state solution, and by moving unilaterally you're basically saying I don't believe in the negotiation or the two-state solution, or I am doing something to undermine it."
Ghaith Al Omari, a fellow at the Washington Institute for Near East Policy and former official on the Palestinian negotiating team, said the move by Mr Al Otaiba was a big step.
"This is a very significant piece in terms of the message, messenger and platform," Mr Al Omari told The National.
"The message explicitly and effectively debunks one of the key arguments of the proponents of annexation – namely that the Palestinian issue has lost any significance in the region and that annexation will have no impact on Israel's regional relations.
"It lends credibility that cannot be dismissed."
He said that effect would be increased "because Ambassador Al Otaiba's own reputation in Washington as a pragmatic official who is not prone to grandstanding or hyperbole ensures that this message will have an impact, not only in Israel but also in the United States.
"The Arab world has been often criticised for not reaching out directly to Israel. This piece is an important and impactful step to rectify that."
In regards to Jordan, Mr Al Omari said the ambassador's warning was also significant.
"The UAE and Jordan are reliable US allies who are fiercely committed to regional stability and both are concerned that annexation would lead to domestic unrest, would provide nefarious actors like Iran and Islamists with an opportunity to spread regional instability, and would make it strategically and politically impossible to continue their mutually beneficial relations with Israel," he said.
Daniel Shapiro, a former US ambassador to Israel and a visiting fellow at the Institute for National Security Studies in Tel Aviv, said the op-ed laid out the UAE's genuine approach to the conflict.
"It is an attempt to communicate forthrightly with the Israeli public," Mr Shapiro, who served in the Obama administration, told The National.
"It suggests that the UAE genuinely seeks to take additional steps toward normalisation with Israel, but that their efforts would be dealt a significant setback by unilateral annexation in the West Bank.
"That will help the Israeli public weigh the pros and cons of annexing territory, considering one of the costs as well as the alleged benefits."
He warned that annexation could upend Jordan's stability and was detrimental to US interests.
"Unilateral annexation is likely to cause significant tension in Israel's relationship with Jordan, which has been a pillar of stability for both nations and the region," Mr Shapiro said. "It may also jeopardise Israeli-Palestinian security co-operation.
"It raises the likelihood of Israel being drawn back into the Palestinian cities in the West Bank and dealing with the reality of being a bi-national state.
"That, in turn, harms the interests of the United States, which would benefit from an expanding, strengthening camp of Israel and moderate Arab states."
The Trump administration has still not laid out a clear position on annexation as the White House grapples between its close support for Mr Netanyahu and fear of a backlash.
Instead, the administration has tried to make its acceptance of annexation conditional on its meeting criteria laid out in Mr Trump's peace plan – called Peace to Prosperity: A Vision to Improve the Lives of the Palestinian and Israeli People.
A Trump administration official told The National: "We have made it consistently clear, we are prepared to recognise Israeli actions to extend Israeli sovereignty and the application of Israeli law to areas of the West Bank that the Vision foresees as being part of the state of Israel.
"In exchange for the United States recognising Israeli sovereignty over areas the Vision earmarks as part of Israel, Israel has agreed to freeze all settlement activity for the next four years in areas the Vision earmarks for a future Palestinian state and negotiate with the Palestinians in good faith on the basis of the Vision".
The Netanyahu government has indicated that it could start the process of annexation, despite international objections, at the beginning of July.