Israeli attorney general indicts Netanyahu's lawyer for money laundering; ex-navy chief Eliezer Marom and businessman Miki Ganor to be indicted for bribery
David Shimron, Netanyahu's attorney, to be indicted for money laundering; ex-navy chief Eliezer Marom and businessman Miki Ganor to be indicted for bribery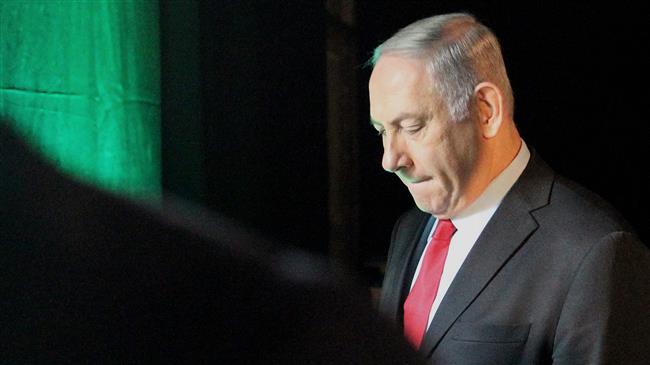 Israeli Attorney general Avichai Mandelblit said on Thursday that he would indict David Shimron for bribery in a corruption case dubbed "The Submarine Affair," which involved the purchase of military submarines and vessels designed by German firm Thyssenkrupp for a total sum of around two billion euros.
The case entailed two deals signed by Israel and the German shipbuilder, one involving the purchase of three submarines for 1.5 billion euros and missile boats for protecting gas drilling platforms at 430 million euros.
Mandelblit said charges were also expected against businessman Michael Ganor who represented Thyssenkrupp in Israel, and former head of the Israeli navy Eliezer Marom.
The Israeli police announced in November 2018 that it had enough evidence to charge a number of suspects, including Shimron, who is also Netanyahu's cousin.
The premier had been questioned over the case but no charges were brought. 
The Israeli attorney general announced last month charges of bribery, fraud and breach of trust against Netanyahu in three different corruption cases, dubbed Cases 1000, 2000 and 4000.
Israel's attorney general indicts Prime Minister Benjamin Netanyahu for "receiving a bribe, fraud, and breach of trust."
The corruption cases have earned him the nickname "crime minister" by Israelis, who had been holding regular rallies in front of the attorney general's residence to promote his indictment.
An opinion poll recently revealed that more than half of settlers in the occupied territories believe Netanyahu must quit after being indicted on a series of corruption charges.
According to the survey conducted by Channel 13 and published last Friday evening, 56% said the charges leveled against Netanyahu were too much for him to continue as the Israeli leader, while 35% said he needed not to step down and the remaining 9% of the respondents said they didn't know.
Israel's political system has been in disarray for the last year, in large part because of Netanyahu's legal woes.
Two elections held this year ended in deadlock. Neither Netanyahu, nor Gantz, the leader of center-left Blue and White political alliance, had enough support in parliament to form a cabinet.
With the prospect of a third election in Israel in less than a year, it will be well into 2020 before a new budget is passed, plunging the occupied territories into budget crisis.
Israeli lawmakers have less than a month to organize a coalition and select a candidate who could lead a 61-majority in the 120-seat legislature. There are strong indications that the legislators will not succeed, which means Israel will have to hold elections for the third time this year.