Israeli authorities approves the Flag March in the Old City of Jerusalem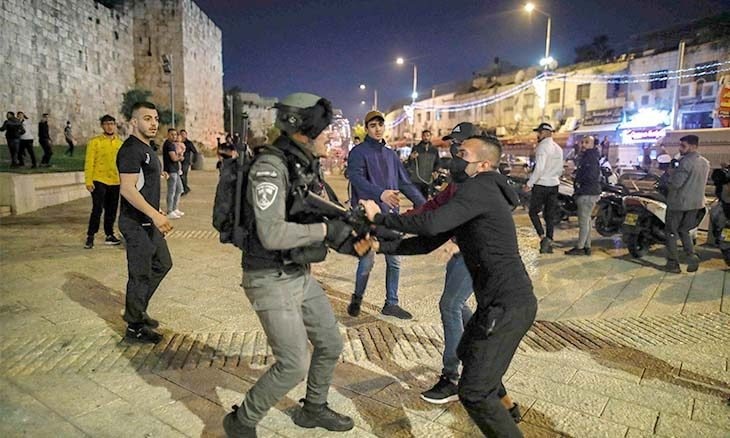 On Friday, the Israeli authorities approved the Flag March in the Old City of Jerusalem and right-wing parties agreed on a route through Christian and Jewish neighborhoods, without passing through the Islamic neighborhood.
Hamas' invitation reinforced the assessments of the Israeli security establishment that the movement would try to respond to the march.
The Israeli security establishment estimated that Hamas will not fire rockets, but there may be a response of launching incendiary balloons from the Gaza Strip and attempts to carry out operations in the West Bank.
The Israeli Kan channel said that according to Israeli police estimates, only thousand are expected to participate in the march on Tuesday.
Hamas and Palestinian factions called on Jerusalemites to rally in the squares of Al-Aqsa Mosque and the Old City, on Tuesday, to confront the expected Flag March.
Hamas spokesman in Jerusalem Muhammad Hamada called on Palestinians in the Old City to come out to protest.
"Let next Tuesday be a day of mobilization and a bond towards al-Aqsa Mosque, and a day of anger and defiance of the occupier," the spokesman said in a statement.
Earlier, the national and Islamic factions issued a statement declaring Tuesday a day of rage in Jerusalem, the West Bank, and Gaza, in support of Jerusalem and to protect its neighborhoods and al-Aqsa Mosque.