Israeli Knesset Passes the Judicial Amendments after Failing to Reach A compromise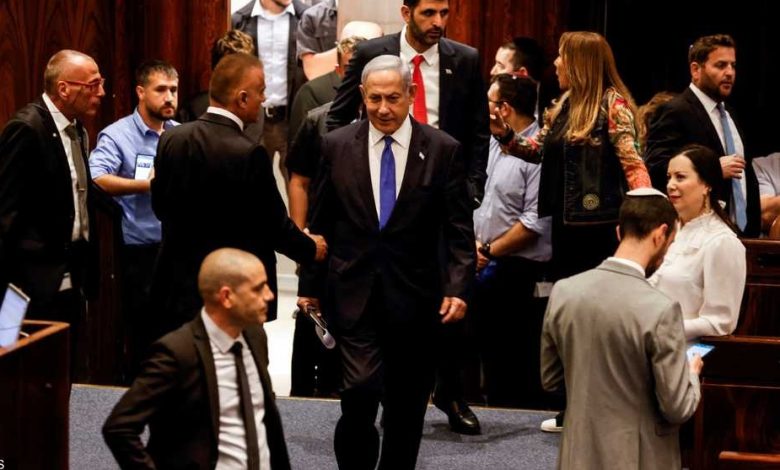 On Monday afternoon, the Israeli Knesset approved the draft amendments to the controversial so-called "reasonableness" law, which relates to judicial amendments.
According to the Israeli Knesset Channel, 64 members of the government coalition voted in favor of the project, while no one opposed or abstained after the opposition members withdrew from the hall.
And all attempts by Israeli President Isaac Herzog, since yesterday evening, to try to bridge views and delay the vote or reach a compromise that allows for negotiations later, have failed.
It was observed on live air that the Israeli Minister of Defense, Yoav Gallant, was speaking with the leaders of the coalition and the opposition and trying to reach a compromise before the start of voting on the amendments to the law in the second and third readings.
The vote on the law took place amid widespread protests in the Israeli street in recent days, since the hours of this morning.
The amendments to the law will allow any government to ignore any decisions of the Israeli judiciary, whose decisions will not obligate the government to cancel any decision taken by it.
It is expected that the protests will escalate in the coming hours and days in light of this development, which seems to pose a political, security and economic threat to Israel, in light of the threats from the opposition and protesters, as well as economic companies and investors, and the major division that the Israeli army is witnessing for the first time in "Israel's history".