Israeli warplanes strikes targets in Gaza Strip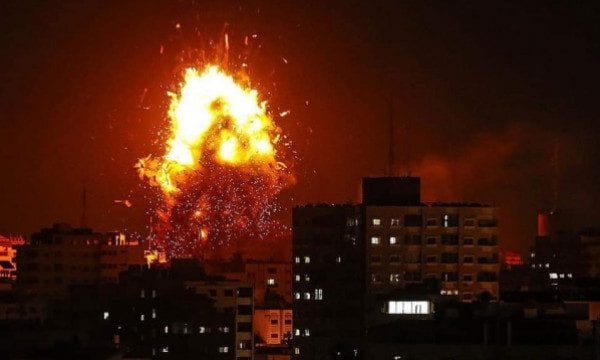 Israeli warplanes attacked late last night several posts in the northern and central Gaza Strip causing damage to property but no injuries.
He said warplanes fired several missiles at a location east of Gaza city and another one at a site east of Shajaiyeh neighborhood of Gaza city.
Warplanes also fired several missiles at locations near Nusseirat town and refugee camp in the central Gaza Strip damaging property without causing any injuries among the people.
Israel claims it attacked Gaza in response to the firing of mortar shells from the besieged sea enclave into southern Israel without causing any damage or injury.
The attacks came amid heightened tensions after US President Donald Trump released his Mideast peace plan, a US-led initiative aimed at ending the conflict that heavily favors Israel and was rejected by the Palestinians.