Justice Minister Jaffal Launches Murder Probe of Belaid and Brahmi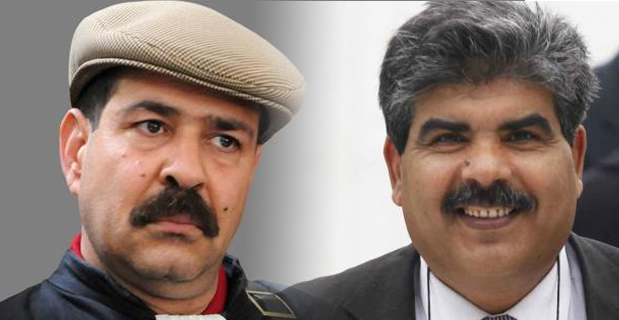 The murders of Chokri Belaid and Mohamed Brahmi, coming just two years after the Arab Spring uprisings that began in the North African country, sparked a major political crisis.
Ten years later, the murder of the two, who opposed the policies of the then dominant Islamist-inspired party Ennahdha, remains shrouded in mystery.
An official statement said that Justice Minister Leila Jaffal had decided "in support of the justice process and to reveal the truth, on the formation of a special commission to follow up on the case of the assassination of the two martyrs".
She also authorised "a thorough judicial and administrative inspection" into files relating to the killings.
Belaid, a 48-year-old lawyer, was gunned down outside his Tunis home exactly 10 years ago on February 6, 2013.
The Islamic State jihadist group said it killed him, and also claimed the murder six months later in July of Brahmi.
Brahmi's killing forced Ennahdha to cede power to a government of technocrats, just after the adoption of a new constitution.
The following February, the authorities said that Belaid's alleged killer, Kamel Gadhgadhi, had himself been killed.
Relatives and representatives of Belaid and Brahmi have regularly accused political parties and some judges and lawyers of obstructing those seeking the truth behind the killings.
Relatives of Belaid accuse Ennahdha of being at least "indulgent" towards the often violent discourse that erupted in the country after the murders.
In June last year, President Kais Saied dismissed dozens of magistrates, some of whom he believed to have put obstructed the investigations into the two killings.
Ennahdha denies this, saying that after the killings it designated the long-tolerated jihadist Ansar al-Sharia movement a "terrorist" organisation.