Kais Saied assures Aboul-Gheit of Tunisia's openness to consultation, cooperation with brotherly countries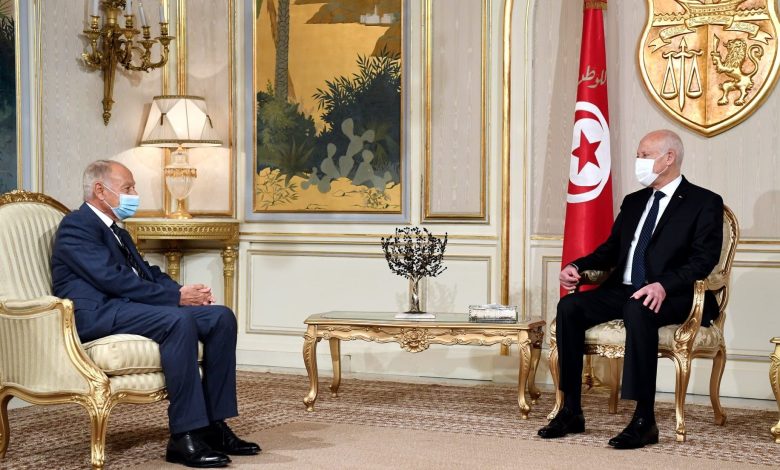 Tunisian President Kais Saied on Wednesday met visiting Arab League Secretary-General Ahmed Aboul-Gheit over political issues in the North African country, according to a statement released by the presidency.
During the meeting, Saied reiterated Tunisia's rejection of all forms of interference in its internal affairs, according to the statement.
The president reiterated his adherence to the principles of democracy, respect for freedom and the guarantee of human rights.
He also stressed his country's openness to consultation and cooperation with brotherly and friendly countries in the framework of mutual respect for national sovereignty.
For his part, Aboul-Gheit expressed his confidence in the democratic path in Tunisia, wishing the Tunisian leadership "success in building a strong national state that meets the will of the Tunisian people and achieves their aspirations for stability and development."