Kais Saied Meets Delegation From U.S Congress In Tunisia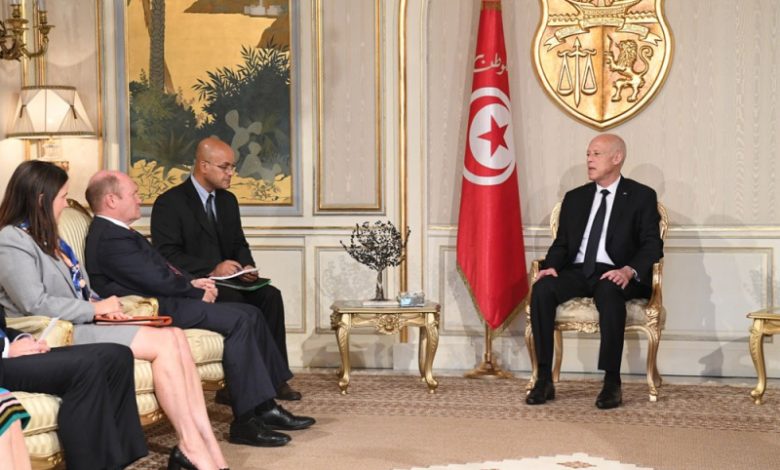 President of the Republic, Kais Saied, welcomed, this Sunday, August 21, 2022, at Carthage Palace, a delegation from the U.S Congress, in the presence of the United States charge d'affaire in Tunisia.
During the meeting, the Head of State recalled the many historical phases of Tunisian-American relations, for more than two centuries.
Kais Saied furthermore explained various points, to refute the campaigns and practices executed by people who have been, for more than a decade, at the root and aggravation of the economic and social situation.
Saied underscored that the recent declarations of several officials are in no way acceptable, because Tunisia is a free, independent, and sovereign State, in addition to the fact that sovereignty belongs to the people who voiced their will, during the referendum and who will speak again in the following elections.
The President of the Republic also recollected the principles of international law enshrined in the Charter of the United Nations, in particular those regarding respect for the sovereignty of States, equality between them, and non-interference in their affairs.
During this meeting, several aspects related to relations between the two nations were examined.