kais Saied: "will not leave the Tunisian people to those who trade in their poverty, pain and sell them illusions"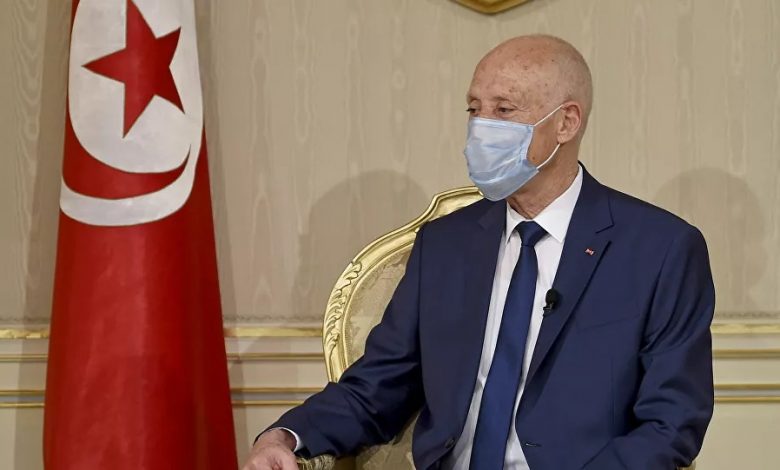 Tunisian President Kais Saied said Friday that his country "is not run by the logic of the group," but according to the law that applies to everyone, stressing that Tunisia is a sovereign country in which rights and freedoms are respected.
To this, a statement by the Tunisian presidency quoted Saeed affirming when he received Interior Minister Tawfiq Sharaf El-Din today, Friday, that "the work of the constitution has not been suspended, and freedoms have not been violated, and he called on the judiciary to contribute to purifying the country."
"We will not leave Tunisians to those who trade in their poverty."
He added that the state "will not leave the Tunisian people to those who trade in their poverty and pain and sell them illusions, and it will find real solutions to create wealth."
Saied had confirmed last week that work is underway to arrange a timetable for reforms to the quasi-parliamentary political system that has been in place since 2011, and which the president considers to have failed to achieve stability and caused the disintegration of the state and threatened its unity.
He also announced at the time that he would issue legislation pursuant to decrees, in order to push the train of work in the country, stressing that it would guarantee the rights and freedoms of civilians, including those protesting against him as well, explaining that these exceptional measures are temporary.
It is noteworthy that the Tunisian President had issued last July (2021) an order suspending some chapters of the constitution that entered into force in 2014, and froze the work of Parliament headed by Rashid Ghannouchi, and suspended the grants and privileges of his deputies.