Kemal Kılıçdaroğlu: " Turkey is obviously in need of justice "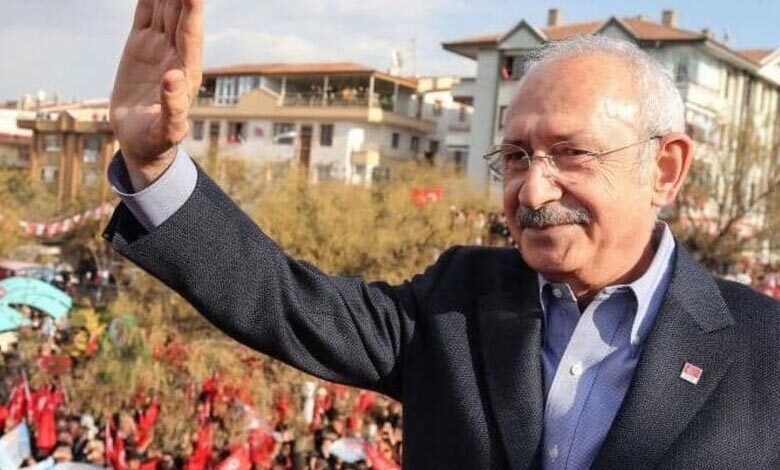 Turkey's main opposition Republican People's Party (CHP) leader Kemal Kılıçdaroğlu has said that Osman Kavala, a Turkish businessman and a human rights activist, and Selahattin Demirtaş, the former co-chair of the pro-Kurdish Peoples' Democratic Party (HDP), have been behind bars for years on politically motivated charges, the Bold news portal reported.
Speaking to the party council members on Tuesday, Kılıçdaroğlu has called on the Turkish government to end its intensified crackdown on dissent.
"Why is Osman Kavala in prison? Why is Selahattin Demirtaş in prison. Why are military cadets are in prison? Turkey is obviously in need of justice," Kılıçdaroğlu said.
Arrested on November 4, 2016, on terrorism-related charges, Demirtaş has since then remained in prison despite two European Court of Human Rights (ECtHR) rulings in 2018 and 2020 that said Demirtaş was imprisoned for "political" reasons and not for "legal" reasons, ordering his "immediate release."
In the aftermath of a failed coup attempt in Turkey on July 15, 2016, Turkish President Recep Erdogan launched a massive crackdown on non-loyalist citizens under the pretext of an anti-coup fight, which led to the prosecution of tens of thousands of people on trumped-up terrorism or coup charges.
Similarly, Kavala has been behind bars for almost 1,500 days over accusations of orchestrating the Gezi Park mass protests in the summer of 2013. He has been staying at the Silivri prison in Istanbul.