King Charles: visionary, bridge builder, sword dancer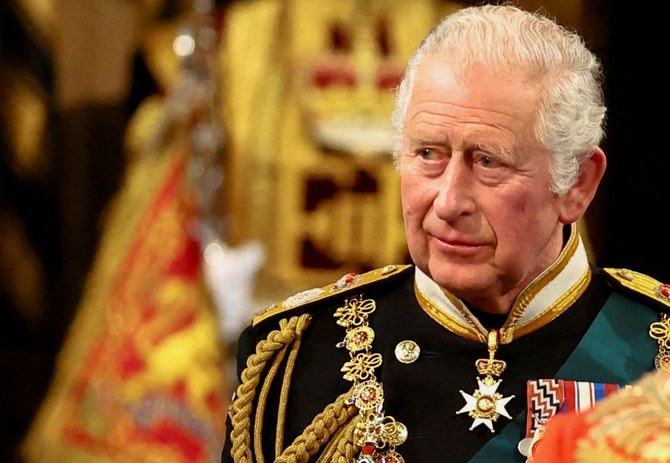 The coronation of King Charles is a moment for everyone around the world to reflect on this important moment of transition, but it is especially significant for those nations, like the Kingdom of Saudi Arabia, where we also have a monarchy.
Although the nature and role of the monarchy in our two countries are different, they share some significant and positive aspects. In both countries, being monarch reflects a profound commitment on behalf of an individual to leading his people, and in both countries that is demonstrated by the long-term view taken by monarchs to the interests and needs of their people.
One example would be King Charles' life-long interest in the environment, where for many years he led the way in thinking imaginatively about how to protect the natural inheritance of the people of Britain and the world, while also looking to secure and enhance its built inheritance.
This forward-looking vision now looks impressively prescient, and is increasingly being reflected around the world, not least in the Kingdom of Saudi Arabia. In 2021 our Crown Prince, Mohammed bin Salman, announced the Middle East Green Initiative, with a promise to reduce emissions from hydrocarbons by more than 60 per cent. The following year he followed this up by committing to plant 50 billion trees across the Middle East, and the funding to do so.
Another area of increased cooperation between the two nations is in supporting traditional arts and craft schools, through a network of Schools for Traditional Arts set up by King Charles in Saudi Arabia, one in Jeddah and the other at the extraordinary historic site of AlUla.
Charles has shown leadership and understanding with an impact far beyond his own country.

Prince Khalid bin Bandar Al-Saud
This shared understanding between monarchies perhaps explains why King Charles has made so many visits to Saudi Arabia over the years. These visits have been very important for Saudis like myself with a personal connection to both countries, but also reflect his life-long belief in building connections across national and religious borders.
They also demonstrate his lighthearted side. While visiting in 2014, he found time to participate in an Ardah, a traditional Saudi sword dance, alongside members of our royal family. By all accounts he acquitted himself very well, but most of all it showcased his determination, which we can see in his numerous visits to many other parts of the world, to embrace and understand cultures other than his own.
In this respect also, King Charles has shown leadership and understanding with an impact far beyond his own country. While, as he himself has acknowledged, his role must necessarily change following his accession to the throne, his ability to bring the nations and the peoples of the world closer together will be undiminished.
So on Saturday, my British wife, my two daughters and I will be eagerly anticipating the coronation, as it will be a moment to reflect not only on the enduring institution that is the British monarchy, not just on the impressive individual who is now taking up the mantle of monarchy, but also on the deepening and enduring ties between our two countries.
In terms of economic and security ties we have never been closer, but also as our country has in recent years become easier to visit, there are more and more ties between individual Britons and Saudis, and a greater understanding between us as a result.
As Saudi ambassador to the UK, I would like to wish His Majesty King Charles a long, prosperous and happy reign. But also to thank him for all he has already done over his long life of service to build bridges between our two nations.
HRH Prince Khalid bin Bandar bin Sultan Al-Saud