Kremlin: "BRICS is growing in stature"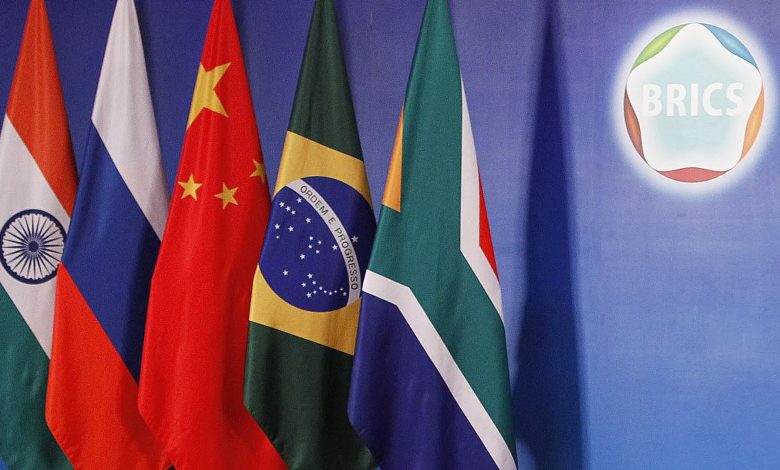 Kremlin said on Tuesday that other countries' interest in joining the BRICS group of nations was proof of the bloc's growing authority on the world stage, but hinted at disagreements over its possible expansion ahead of a summit.
BRICS' current five members – Brazil, Russia, India, China and South Africa – are due to convene in Johannesburg on Aug. 22-24 and a potential expansion will be high on the agenda, Kremlin spokesman Dmitry Peskov said.
"This is a very important topic because we see that more and more countries are making statements about their intention of joining BRICS," Peskov told reporters.
"In general, such interest in the BRICS group shows the great potential of the association, its growing authority and, most importantly, the practical importance of this association."
South Africa said last month that more than 40 other nations had expressed interest in joining the organisation, which aims to offset the perceived hegemony of the U.S.-led West in global affairs. Of those, 22 had formally asked to join, it said.
While not publicly revealing its stance on expansion, Russia has not opposed the idea publicly. Russian Foreign Minister Sergei Lavrov said at a meeting of BRICS foreign ministers in June that the group's growing attractiveness to other countries was testimony to the fact that it symbolised what he called "the evolution of the multipolar world".
Pavel Knyazev, a Russian diplomat who represents Moscow's interests in BRICS, has said the criteria and methodology for admitting new members is still being discussed and consensus around the issue is needed.
'NUANCES'
Under Western sanctions because of the war in Ukraine, which Moscow calls a special military operation, Russia has boosted economic, military and other ties with China, India and various African and Latin American states to try to stave off what it calls Western attempts to isolate it.
Peskov said there what he called "nuances" within the current five-nation group about expanding its membership.
"All these nuances will of course be discussed during the upcoming summit…and the heads of state will speak about their position," he said.
Brazilian Foreign Minister Mauro Vieira struck the most cautious note on the idea of admitting new members during a news conference in June after the minister's meeting.
He spoke of the need to "take care of" what he called "a brand and an asset" which he said was responsible for 31.5% of the world's gross domestic product and 40% of its population and said discussions about its expansion were "a work in progress".
Putin decided not to attend in person due to a warrant for his arrest issued by the International Criminal Court (ICC) for alleged war crimes by Russia in Ukraine, something Moscow rejects and denies. South Africa is an ICC member.
Lavrov will represent Russia at the Johannesburg summit, President Vladimir Putin will dial in by video call.