Kurdish Democratic Council in France Calls the Authorities to "Stop this Malicious Game"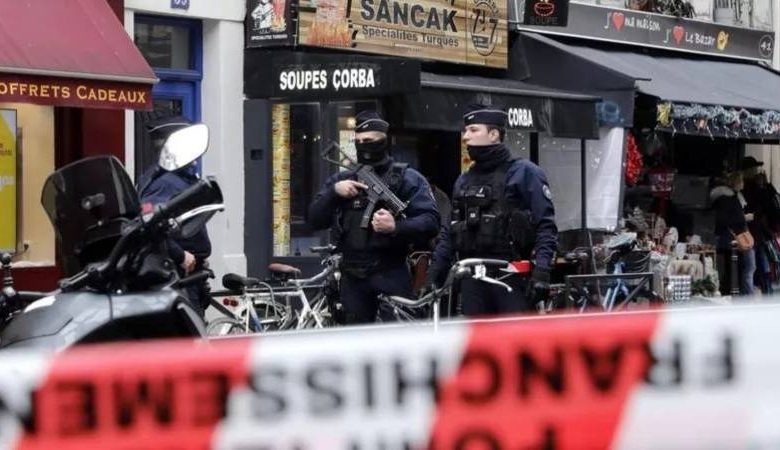 The Kurdish Democratic Council in France said it was "unacceptable" not to describe the shooting that took place Friday in Paris, which killed three people and wounded three others, as a "terrorist attack".
"It is unacceptable not to talk about the terrorist character and try to suggest that he is just an extreme right-wing activist (…) who came to commit this attack on our headquarters," Ajit Polat, spokesman for the council, told a press conference in a restaurant 100 meters away from the scene of the attack.
He added, "The political situation in Turkey with regard to the Kurdish movement clearly leads us to believe that these are political assassinations," before adding that the council believes that Turkish President Recep Tayyip "Erdogan and the Turkish state are behind these assassinations."
The French authorities said that the investigation so far revealed that the shooter moved alone and wanted to "attack foreigners," according to Interior Minister Gerald Darmanin.
Ajit Polat called on the French authorities to "stop this malicious game," noting that he had expressed to French intelligence his "concerns" about the security of Kurdish activists, "only twenty days ago."
After that, the representatives of the Kurdish Democratic Council called on the French authorities to "stop taking into account the Turkish authorities when it comes to the security of the Kurds."
"The French-Kurdish community is angry and scared today," said David Indyk, the council's lawyer.
The founder of the radical left-wing Rebel France party, Jean-Luc Melenchon, who was present at the press conference, said that he does not believe in "coincidence when it comes to the assassination of Kurds in Paris," nearly ten years after the killing of three Kurdish activists in the tenth district of Paris, in an operation that the Kurdish Democratic Council confirms. That Turkish intelligence had a hand in it.
Regarding Friday's victims, the council said that one of them is a Kurdish artist who is a political refugee and is "persecuted in Turkey because of his art," and the second man is an "ordinary Kurdish citizen" who visits the association "daily."
Ajit Polat added that the woman who was killed had applied for political asylum, "which was rejected by the French authorities."
In a statement, the organization of another group in conflict with the Turkish authorities, the Coordinating Council of Armenian Organizations in France, expressed its "condolences to the Kurdish Cultural Center and the Kurdish Democratic Council in France, with whom we have a long friendship that originated in mobilization against Turkish nationalist extremism and Turkish fascism."