Kuwait Crown Prince dissolves parliament, calls for general elections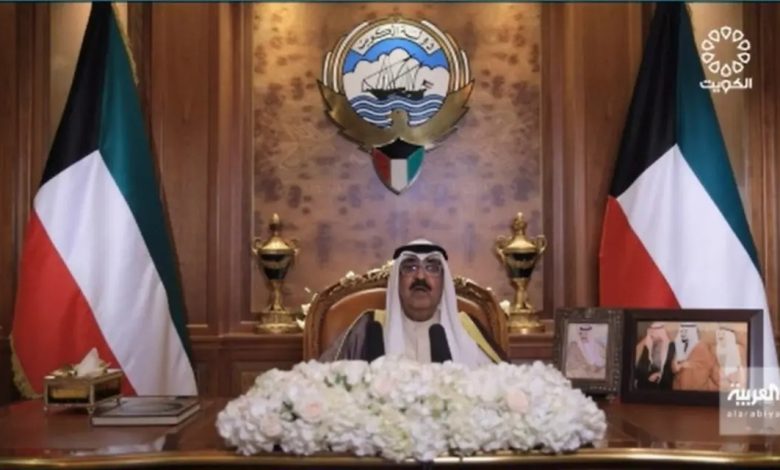 Kuwait decided on Wednesday to dissolve the parliament and called for general elections as per legal and constitutional guidelines, Kuwait's Crown Prince Sheikh Meshal al-Ahmad al-Sabah announced in a televised speech.
The decision, based on Article 107 of the constitution, aims to correct the political path in the country.
"We have decided to dissolve the National Assembly and call for general elections… The people themselves will have the final word in rectifying the political scene by selecting those who properly represent them," Sheikh Meshal said in a speech on behalf of Kuwait's Emir Sheikh Nawaf al-Ahmad al-Jaber al-Sabah.
Sheikh Meshal attributed the current situation of the political scene – which he described as one marred by disagreements and guided by personal interests – to the fractured relation between the legislative and executive authorities as well as to the former's interference in the latter's work.
He also said that the executive authority has not performed its duties "properly," adding that some officials have not "committed to the pledge to work toward achieving political stability and serving the country and its people."
"All of this has unfortunately resulted in practices that threaten national unity and that do not harmonize with citizens' aspirations… eventually resulting in obstructing the path of development."
He added that the decree pertaining to dissolving the National Assembly and calling for elections will be issued in the next few months after finalizing legal arrangements.
The crown prince explained that the general political scene resulted in citizens' complaints and dissatisfaction with the work of the executive and legislative authorities.
Sheikh Meshal also highlighted the importance of respecting the principle of separation of powers and of not interfering in the legislative and executive authorities' work.
"We have not interfered in both authorities' work but only provided guidance and advice on matters which pertain to state management. We have also not prevented anyone from carrying out reforms or taking any measures that serve the interest of
Sheikh Meshal also reaffirmed that the constitution will be fully adhered to and will not be amended, obstructed or suspended and that no one will interfere in the elections or the next National Assembly's work.
"We will not interfere in the people's selection of their representatives, and we will not interfere in the next National Assembly's work or in matters related to selecting its speaker and different committees," Sheikh Meshal said, calling on citizens, however, to elect those "reflect their aspirations" and to put the country's interest above sectarian and tribal affiliations.