Kuwait Emir assigns Al Mubarak to form new government, and Mubarak declares inability to accept the task
Emir also relieved the defense and the interior ministers from thier duties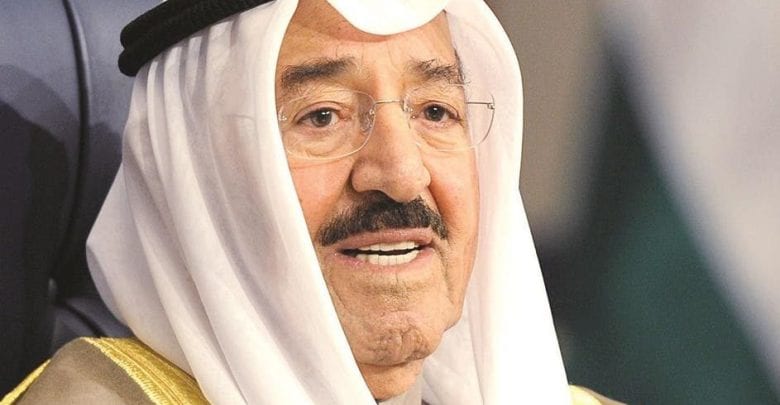 An Emiri order on Monday was issued to assign Sheikh Jaber Al Mubarak as the new Kuwaiti Prime Minister and to form a new goverment.
In line with the decree Al Mubarak was suppose to form a new cabinet, and provide a list of names to Kuwait's Emir Sheikh Sabah Al Ahmad Al Sabah for approval and to notify the national assembly of the process.
Sheikh Jaber apologised for not being able to take the task of forming a new govermrnt to Emir Sheikh Sabah.
On Monday also another Amiri order was issued to releive Minister of defence Sheikh Nasser Sabah Al Ahmad Al Jaber Al Sabah and Minister of Interior Sheikh Khaled Al Jarrah Al Sabah from their positions.
Kuwait's Emir Sheikh Sabah Al Ahmad Al Sabah is ecpected to give a speech on Monday night adressing the nation turmiol.
Last week 10 opposition lawmakers filed a no-confidence motion against Interior Minister Sheikh Khaled Al Jarrah Al Sabah over purported violations.
Minister of Foreign affairs Sheikh Sabah Al Khaled Al Hamad Al sabah to run the affairs of the Defence ministry.
On thursday Prime Minister Sheikh Jaber Mubarak submitted the resignation of his government to Kuwait's Emir, after parliamentary inquiry session.
The resignation of the government capped weeks of tensions between the parliament and the government, which are not uncommon in the country.
Several lawmakers have recently tabled no-confidence motions against some ministers in the government led by Shaikh Mubarak Jaber Al Sabah.