Kylian Mbappe's Zinedine Zidane tweet explained: Why France star is fuming with FFF president Noel Le Graet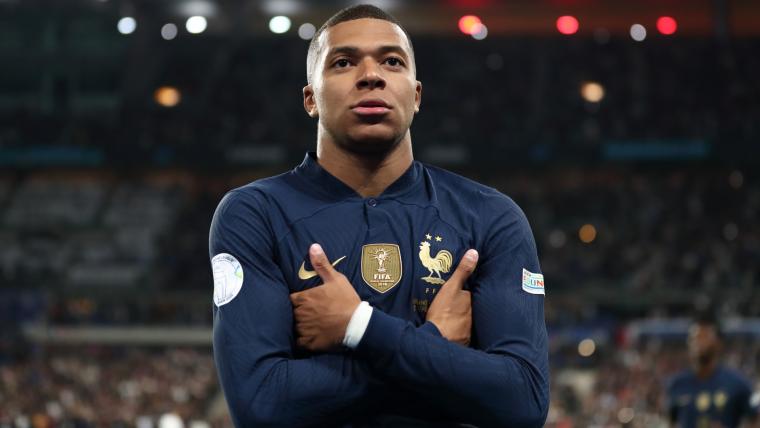 In terms of French football, stars don't come much bigger than Zinedine Zidane and Kylian Mbappe. 
Both have been key for France in different generations and played big roles in silverware the country has lifted. 
While their paths are yet to directly cross at club or international level, Mbappe has quickly jumped to Zidane's defence after some distasteful recent remarks from French Football Federation (FFF) president Noel Le Graet. 
So what was said and why is Mbappe so angry? The Sporting News takes a look.   
Why Mbappe is defending Zidane
Prior to Didier Deschamps recent contract extension as France coach, Zidane was linked with possibly taking over.
The former Real Madrid manager has been without a job for over a year now and is viewed by many as a suitable future leader of Les Bleus. 
Despite that, FFF president Le Graet took a surprising dig at Zidane when recently discussing the decision to stick with Deschamps. 
"Did Zidane try to reach me? Certainly not, I wouldn't even have picked up the phone anyway," Le Graet told RMC Sport. 
"I've never met him, we never considered parting with Didier."
Those remarks quickly went viral and caught Mbappe's attention, who was less than happy with Le Graet's stance. 
"Zidane is France, we don't disrespect the legend like that…" Mbappe posted on Twitter. 
While Mbappe isn't necessarily unhappy about the decision to renew Deschamps' contract, the PSG star clearly feels Zidane deserves some consideration and shouldn't be shunned.
Zidane has notably previously expressed interest in coaching France one day making Le Graet's comments even more eye-catching.
"I want to [become France coach], of course I do, and I will be, I hope, one day," Zidane said in June 2022
"When? It's not up to me. But I want to come full circle with France. If it's to happen, it will happen when it happens. Again, it's not up to me. The France national team is the most beautiful thing there is."
What next for Zidane?
So with the France job off the table for now, where could Zidane land next as a coach?
It's been widely reported that he turned an offer from the USA to lead them at the 2026 World Cup. 
Brazil are also searching for a new coach but L'Equipe have suggested a move to Selecao is unlikely for Zidane. 
PSG have long been linked with Zidane and may finally look to sign the Frenchman whenever they decide to part ways with current coach Christophe Galtier.