Le Drian: France is facing double terrorism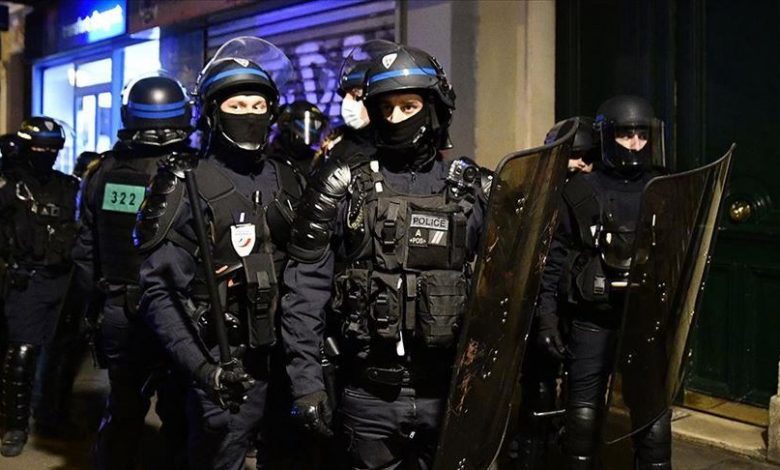 French Foreign Minister Jean-Yves Le Drian said that his country is battling dual terrorism and stressed that the fight against terrorism should be led alongside Muslims, who are its first victims.
The minister revealed that France is being subjected to a fierce campaign of "slander, rumormonger, exploitation and hatred" led by heads of states and groups using their influence over social networks to delude others into believing that France and Europe reject Islam.
In an email interview with Asharq Al-Awsat, Le Drian pointed out that the essence of France's military activity, which began several years ago and continues to mount operations in the Sahel region and the Middle East, is the fight against terrorism and extremism.
Le Drian emphasized that French law stipulates state impartiality with regard to all religions, and that "France is a country of tolerance" that rejects the division of French society and discrimination between citizens on the basis of their religious affiliation, whether they are Muslims, Christians or Jews.
"I would like to repeat that France has a deep respect for Islam, as it is a religion linked to the country by ancient, deep and rich historical and cultural ties, resulting from a set of mutual influences in various fields," he told Asharq Al-Awsat.
"Today we must fight terrorism in all its aspects. We want to lead this battle, and we must lead it with the Muslims, as they are the first victims of terrorism," he added.
With France being recently hit by a wave of terrorism, Le Drian urged institutions that represent Islam in France to improve their organization, allowing for closer dialogue.
French President Emmanuel Macron had asked the Imams of French mosques to preserve the image of Islam as a religion and prevent its development into a political movement reliant on funding and foreign agendas.
Macron's request comes in light of anonymous Islamic associations funding and adopting extremist speech.
"Today we are witnessing cases of rampant violence in France, as well as in Europe and in various parts of the world from Nice to Vienna, and from Christchurch to Kabul," noted Le Drian.
The diplomat explained that the world today faces a dual threat of terrorism embodied in organized crime and an environment of hatred
"The terrorist threat we face today is a double threat," he affirmed.
"There is terrorism still practiced by terrorist organizations such as ISIS and Al-Qaeda, who continue their terrorist activities in the Middle East and Africa, on the one hand, and individual terrorist acts stemming from ideology on the other hand," Le Drian clarified.
When asked about allegations on some Muslim countries attempting to reorganize Islamic movements in France so that they form internal pressure groups, Le Drian underlined the need for French Muslims to uphold national values and principals.
"Of course, there are relations between the Muslims of France and their countries of origin, and this is natural and enriches the human and emotional relations that bind France together with these countries," Le Drian admitted, but warned that some countries have a "desire to exert political influence in France and control some Muslim believers."
"We want the Muslims of France to be able to practice their religion in freedom, dignity and peace, and to be able to be French citizens at the same time."
"It is for this reason that we want to promote the emergence of a French Islam, just as there is Saudi Islam or Moroccan Islam."
"The Muslims of France should be able to combine the practice of their Islamic faith with adherence to both the values of our country and the principles of our republic."
Speaking on foreign funding of Islamic institutions in France, Le Drian reaffirmed the need for transparency so that the country is reassured that there isn't an ulterior aim of encouraging fundamentalist ideology and dividing the French society.