Lebanon petrol stations suspend strike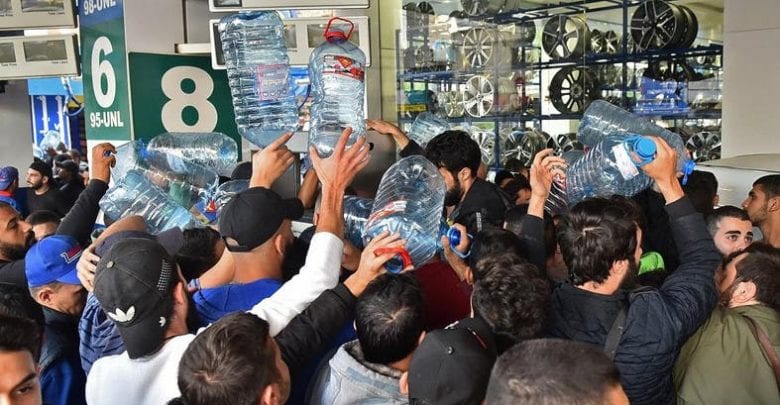 Lebanon petrol stations syndicate chief announced on Friday night that the union will suspend its strike starting tonight, state news agency (NNA) quoted Sami al-Brax as saying.
Lebanon daily Al-Nahar cited al-Brax saying the union was suspending its strike to hold talks with authorities and added the syndicate would have a meeting on Monday.
The union had called for an open-ended strike starting Thursday because of losses incurred from having to buy dollars on a parallel market, the main source of hard currency during the country's economic crisis.
Iraq's embattled premier announced Friday he would resign in keeping with the wishes of the country's top cleric, as renewed violence added to a soaring death toll in two months of anti-government protests.
Adel Abdel Mahdi's written statement was greeted with cheers and blaring music across Baghdad's iconic Tahrir Square, where demonstrators have massed since early October against a ruling class deemed corrupt and in hock to foreign powers.
"I will submit to the esteemed parliament a formal letter requesting my resignation from the premiership," Abdel Mahdi wrote, hours after Grand Ayatollah Ali Sistani used his weekly sermon to urge parliament to replace the cabinet.
Lebanon;s Abdel Mahdi would be the first prime minister to step down since Iraq adopted a parliamentary system following the US-led ouster of Saddam Hussein in 2003.
"It's our first victory, and we're hoping for many more," shouted one demonstrator in Tahrir as patriotic tunes blasted from motorised rickshaws used to ferry casualties from the square.
Nearby, protesters occupying a gutted 18-storey building that has become a symbol of the uprising danced and pumped their fists in the air.
Many said the premier's resignation did not go far enough, however.
"We won't leave the square until every last one of those corrupt people resigns," said another demonstrator.