Leftist Gabriel Boric wins election as Chile's next president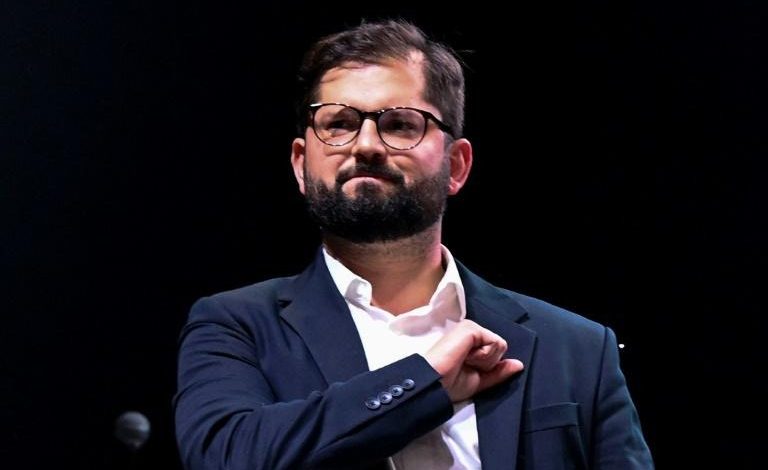 Leftist Gabriel Boric won Chile's presidential runoff election on Sunday, defeating far-right rival Jose Antonio Kast, who conceded defeat.
35-year-old Boric's victory represents a major revival for Chile's progressive left that has been on the rise since widespread protests roiled the Andean country two years ago.
However, the election results are viewed negatively by Chile's Jewish community due to Boric's outspoken anti-Zionist stance.
In 2019, Chile's Jewish community sent Boric a jar of honey for Rosh Hashana, to which Boric responded on Twitter with "I appreciate the gesture, but they could have asked Israel to return illegally occupied Palestinian territory."
In addition, Boric called Israel a "murderous state" in a meeting with the Jewish community during his campaign and signed a statement of support to the Palestinian cause in a meeting with the president of the 350,000-strong Palestinian community of Chile.
Boric has previously supported a drafted bill in Chile's National Congress calling for a boycott of goods, services and products from Israeli settlements.
Chile's President-elect Gabriel Boric celebrates with supporters after winning the presidential election in Santiago, Chile, December 19, 2021 
According to some of Chile's 18,000 Jews, a strong anti-Israel discourse is emanating from the left, which includes the country's vocal Palestinian community, the largest outside of the Middle East.
In the past, Kast disputed claims that his father was a Nazi, but he has not denied that his father served in the Wehrmacht, Nazi Germany's army.
Despite Boric's views, the choice between him and right-wing candidate Kast was not as easy as it might seem for Chilean Jews. A report stating Kast's father was a Nazi came out a week prior to Sunday's elections.
In downtown Santiago, supporters cheered, embraced and waved flags with Boric's image, as well as rainbow flags of LGBT groups that have backed his socially inclusive policies as well as plans to overhaul Chile's market-orientated economic model.
It is left to be seen how Boric's rise to power will affect Chile's Jewish community and relations with Israel.