Letter Escalates US Lawsuit Against Qatari Shaikh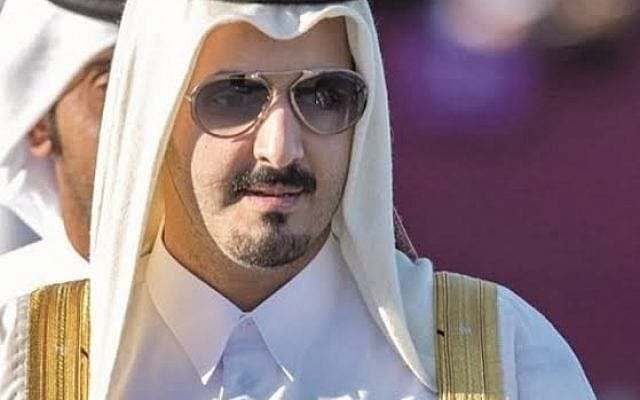 A newly legal document could help strengthen the case against Sheikh Khalid bin Hamad bin Khalifa Al Thani ("Khalid"), 32 — the kid brother of Qatar's Emir Sheikh Tamim bin Hamad Al Thani, 39 — who is being sued in federal court for allegedly ordering the murder of two people and for holding an American citizen hostage.
The letter sent from the Castaneda Law Firm addressed to Qatar's Ambassador to the United States, Sheikh Meshal Hamad Al Thani, which asks him to confirm whether Qatar's head of Intelligence, Sheikh Mohammad Al Masnad confirmed details that her clients – Matthew Pittard and Matthew Allendale – brought against Sheikh Khalifa, during his alleged meeting with Alan Bender, a Canadian businessman who took a trip to Doha the week of June 17, 2019.
The legal letter reads, "Can you please provide details about the trip that Mr. Alan Bender, a Canadian businessman, took to Doha, Qatar, the week of June 17, 2019? Did Mr. Bender meet with His Excellency Sheikh Mohammad Al Masnad? Did His Excellency Sheikh Mohammad Al Masnad confirm the details that my clients have included in their civil complaints against His Excellency Sheikh Khalid bin Hamad bin Khalifa Al Thani?" asks the letter.
Bender arrived in Doha by invitation on June 18 and left on June 21st. During this time, he reportedly met with Chief of Intelligence Al Masnad.
Al Masnad is the cousin of the Emir's mother, Sheikha Mozah bint Nasser al-Masnad.
The letter continues, "What were the topics of this meeting? Who else was present? Were there other Qatari officials present at this meeting? I request to know if His Excellency Sheikh Khalid bin Hamad bin Khalifa Al Thani was discussed."
The plaintiffs Allendale and Pittard worked for Khalid as security and a paramedic respectively. The two men, who were previously employed by the junior Al-Thani, reportedly traveled with him to the United States, Qatar, London, "and any location to which Defendant Khalid chose to travel" as part of their employment with him, according to the lawsuit filed on July 23 in a Florida federal court which alleges that Khalid broke California and Florida labor laws "for violations of overtime wage requirements, and notice and record-keeping requirements" among other damages.
Additionally, the suit details that Khalid asked Pittard to murder a male and a female who Khalid viewed as threatening to his social reputation and personal security. Pittard refused to carry out the murders. The suit also alleges that Khalid and his private Qatari security staff held an American citizen hostage on at least two occasions in Khalid's personal residences in Qatar and had the American citizen arrested and jailed at the Onaiza Police Station in Doha.
The legal document inquires whether Al Masnad confirmed to Alan Bender that everything that happened in this case is true, in their alleged June meeting during which Khalid was brought up in conversation. The Qatari embassy has yet to respond.
The letter from the Castaneda Law Firm appears to be an attempt to get the Qatari embassy to confirm that Bender was in Doha. If true, and Bender decides to testify or provide an affidavit to this effect, it will dually confirm that the Qatari government knows that what happened to Allendale and Pittard is true.
The Qatari embassy has been contacted for comment. The embassy has not responded to the Castaned Law Firm yet.
The lawyer has verified that the document is authentic.